We Moved!
It's been 10 weeks and 2 days since we first swung a sledge hammer into the walls here. And now I'm sitting in a sea of moving boxes, finally feeling the fruits of our labor, because we are all moved in and it feels great.
Our gigantic couch was just as much of a pain in the ass as ever.  Here it is coming into our old place:
And here it is going out:
We hired the same movers I used when I lived in Boston.  The company is called Safe Responsible Movers, and they are a bunch of tatted up musicians that jam at night and schlep boxes during the day.  They are the best movers I've ever used.  I would totally use them again, and again.
They gave me a hard time because the only box that needed to be moved with a hand truck was the one with my shoes: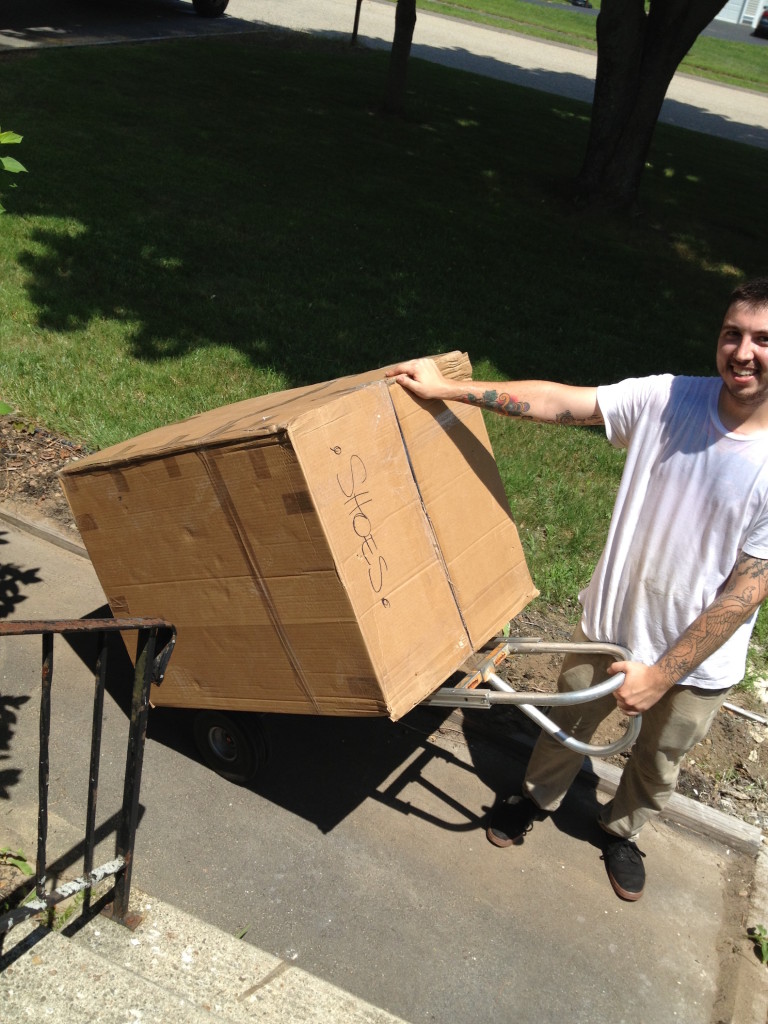 What can I say?  I love shoes.
Everything is going well so far, we did have a little uninvited guest the first night. A chipmunk ran into our house and tried to hide in our tools.  We did manage to get it to go back outside, but not before I screamed so loud our neighbors probably thought I was being mauled by a bear.
Welcome home!