Wedding: Flowers.
I really didn't want to have cut flowers at our wedding.
In general, I love having cut flowers around my house, and I love it when Mr. Heatherland brings me flowers.  But wedding flowers always feel very wasteful to me.  It's a slippery slope of bouquets, boutonnieres, centerpieces, and altar decor, and I viewed the whole thing as a giant waste of money since it all goes in the garbage right after the wedding.
Instead I opted for potted plants that I could keep afterwards: Orchids and succulents to be exact.
But then, at 5pm, the night before our wedding, I started to regret not getting a bouquet. As if on cue, I ran into Darcy Hammer, the florist mastermind behind LeReve.  I told her I was getting married tomorrow and needed a bouquet, the only requirement was it had to be earthy, rustic, and unique.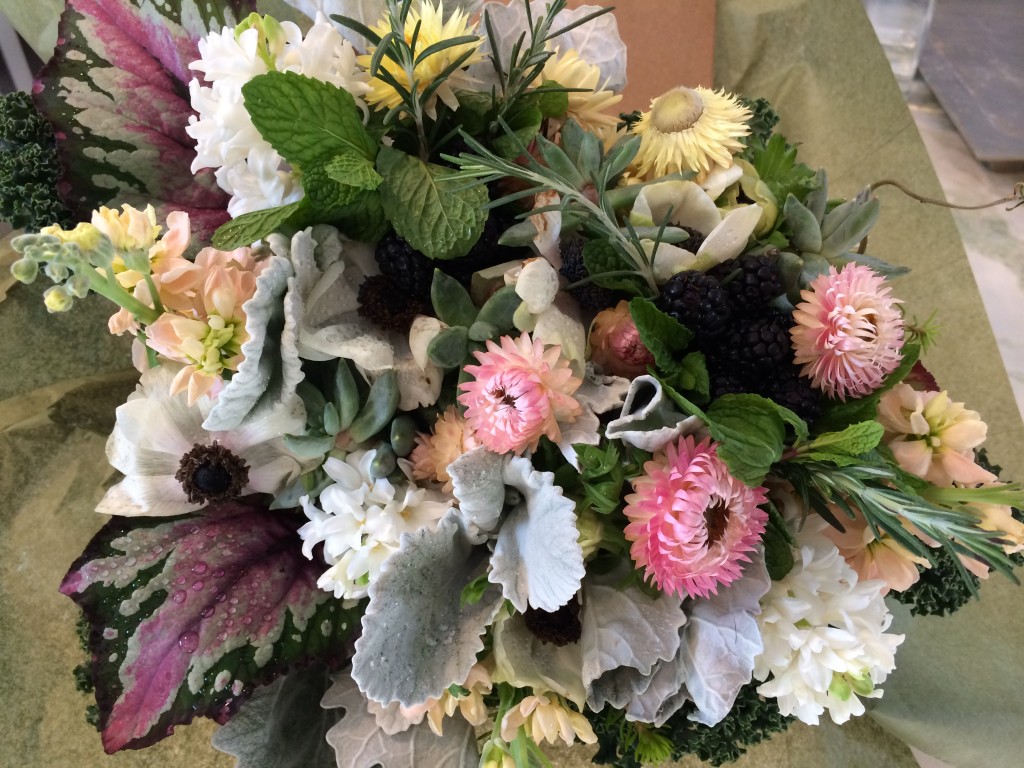 She did an amazing job.  It was mature and playful at the same time.  I loved it!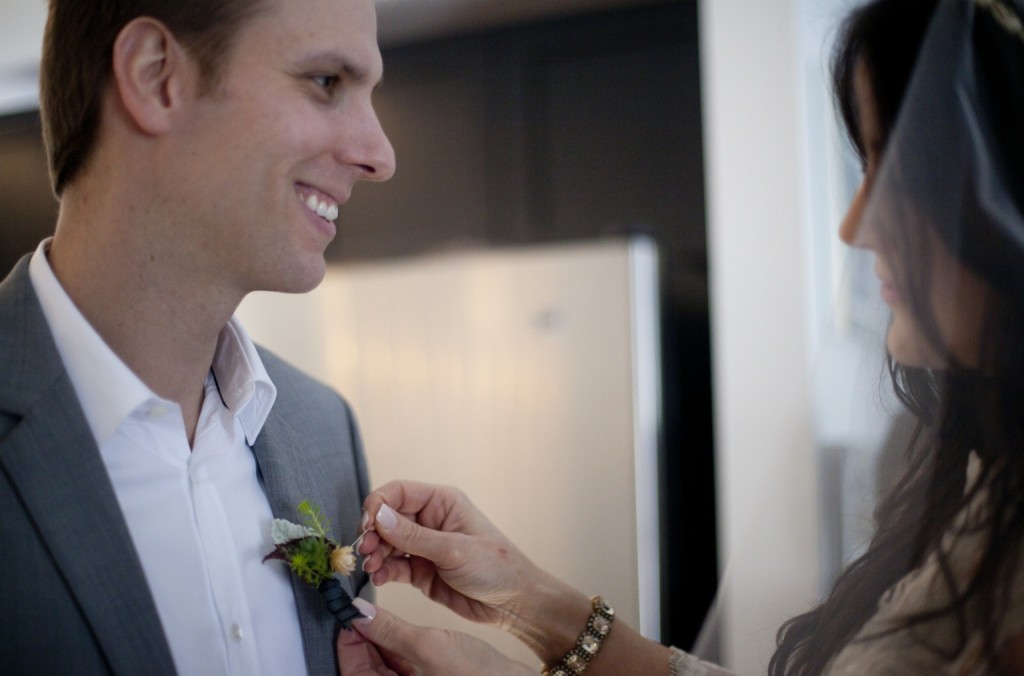 She created a bouquet with whatever she had on hand and it was a gorgeous mix of wild flowers, herbs, kale, and blackberries.  She even made a little succulent boutonniere for Mr. Heatherland.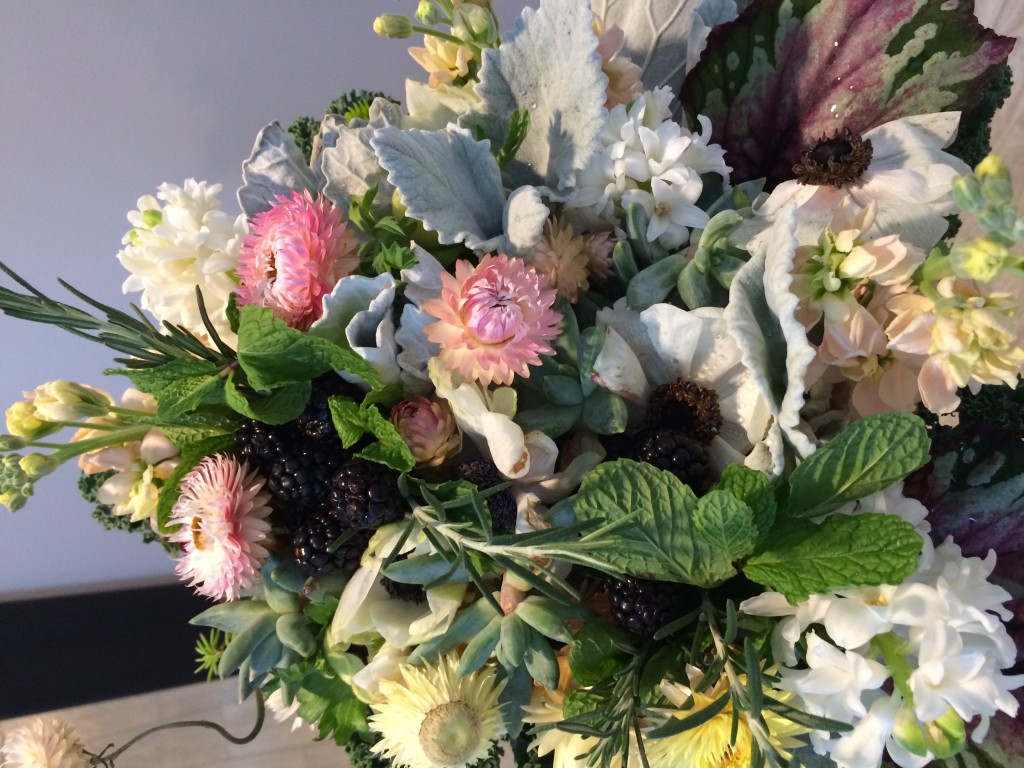 I'm so happy I made that last minute decision.  It was perfect.  And even for weddings on a budget, skip the flowers, but totally do a bouquet.