Wedding: Food & Beverage.
I've overheard people in the past say the food at a wedding isn't that important.  But guess what, it really, really is.  Eating a meal together is such a wonderful social activity. And no one is going to want to participate in that social activity if they are starving and can't eat the food you provided for them.
Since we were hosting our wedding in our house, we wanted to have a chef cook in our kitchen.  It was important to me that the house smelled like good home cooking.  I interviewed some chefs for the gig.  What I was really looking for was someone with passion who would use our kitchen in every capacity and bring some fresh, local ingredients to life.
As if on cue, I found Chive, a sustainable events company in Beverly.  And it was love at first sight!  They were 100% on board for everything we wanted, and they did an incredible job from start to finish making the most delicious food.  They made sure our guests were well fed, with platy of passed nibbles and a bountiful family style dinner.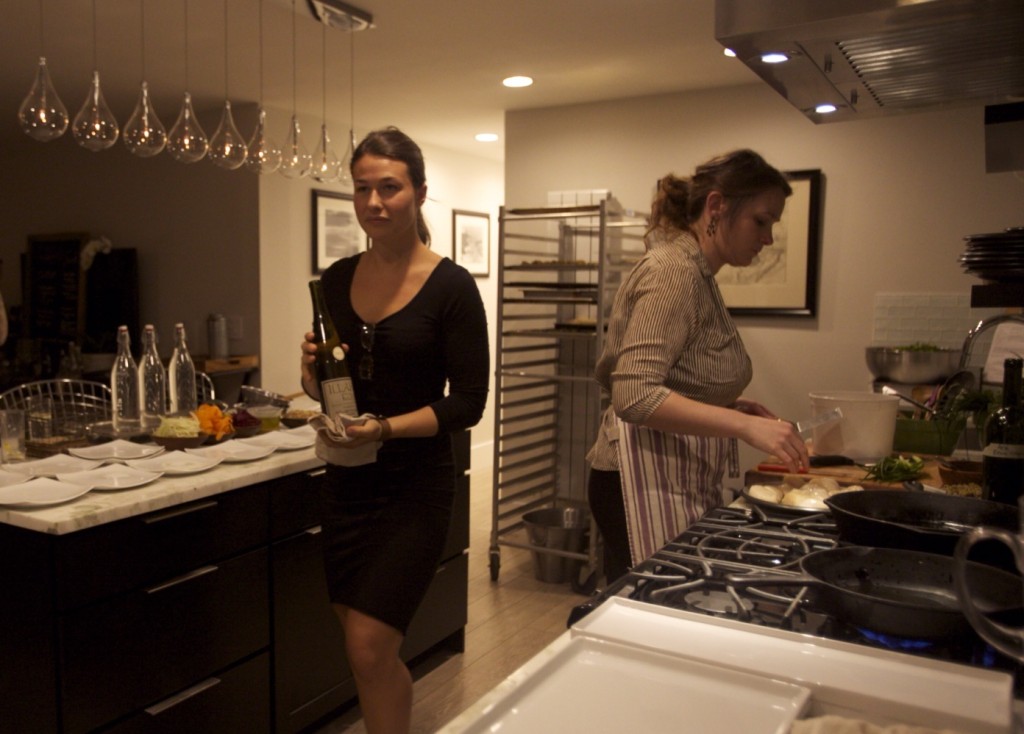 Our Heatherland Wedding Menu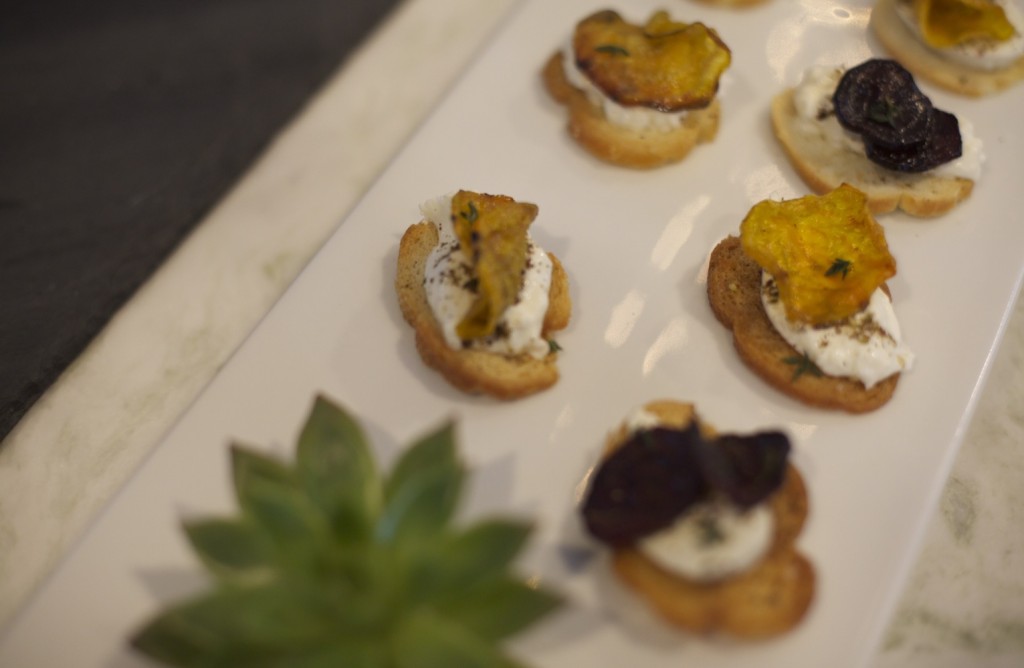 Hors d'Oeuvres
Pear and Valley View Chèvre Tartlets with sage and pomegranate
Sweet Potato Latkes with Sasquatch smoked fish and house made creme fraiche
Locally Made Za'atar Burrata and balsamic-roasted beets on lightly toasted crostini
Plated First Course
Blood Orange and Shaved Winter Vegetable Salad with seared Nantucket Bay Scallops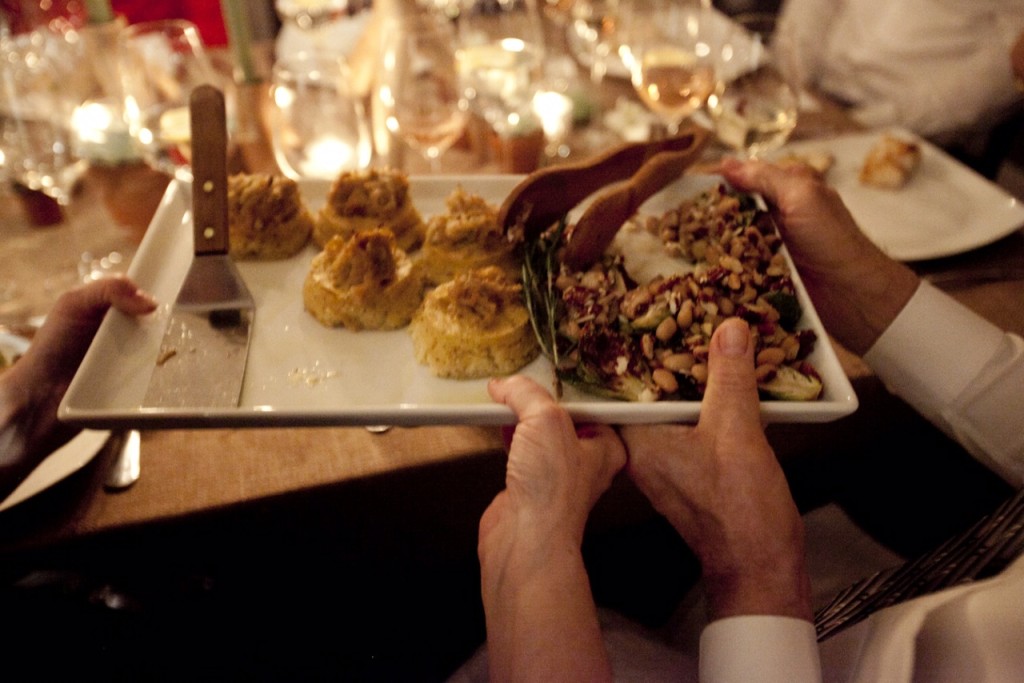 Family Style Dinner
Braised Tendercrop Farm Boneless Chicken with preserved orange and green olive relish
Miso and Ginger-Glazed line caught Pacific Cod
Roasted Brussel Sprouts and heirloom white beans with shaved goat's milk tomme
Rosemary and Roasted Garlic Polenta with caramelized fennel and onions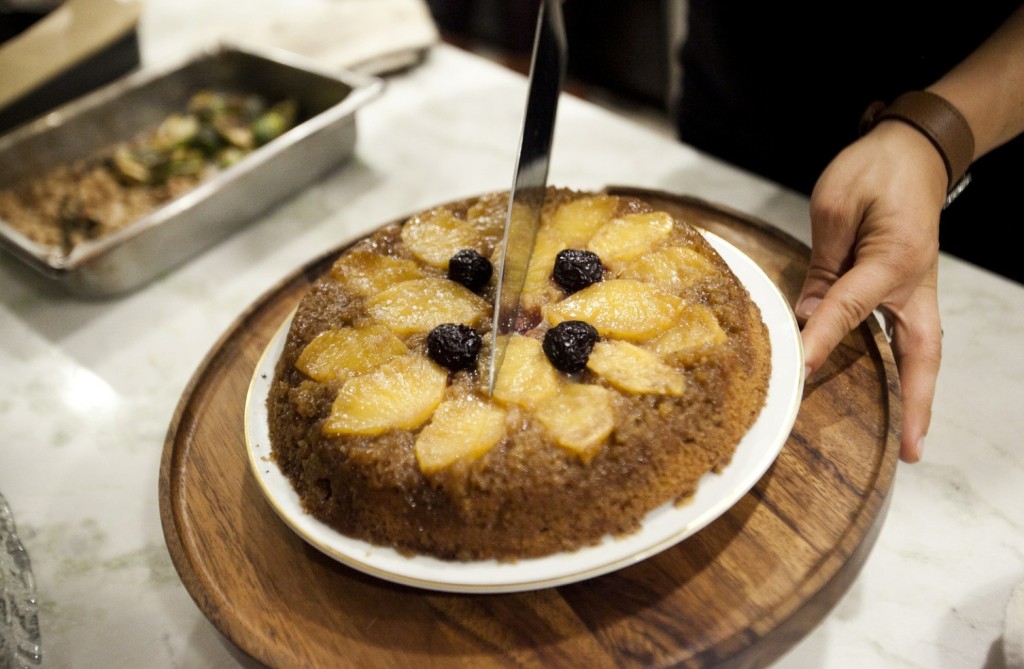 Plated Dessert
Pineapple Upside Down Cake with Luxardo Cherries and Salted Caramel Rum Sauce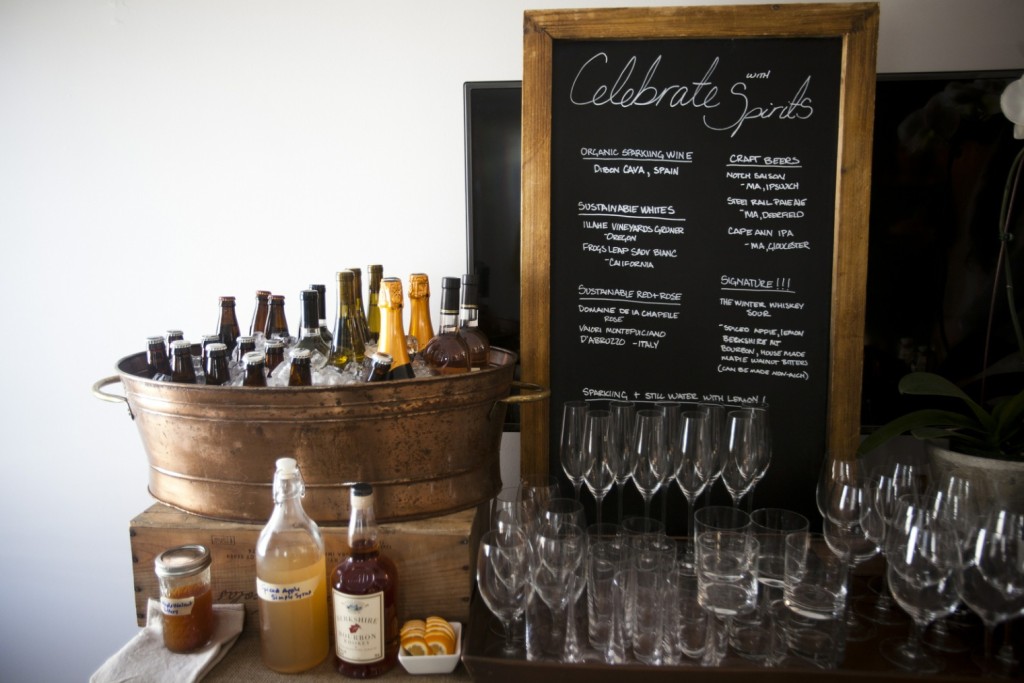 Bar
Illahe Vinyards Pinot Gris, Oregon
Frog's Leap Sauvignon Blanc, California
Domaine De La Chapelle Saint Victor Rose, France
Valori Montepulciano D'Abruzzo, Italy
Dibon Cava, Spain
Notch Saison, Notch Brewing Company, Ipswich
Berkshire Steel Rail Pale Ale, Berkshire Brewing, South Deerfield
Cape Ann IPA, Cape Ann Brewing, Gloucester
Signature Cocktail
Winter Whiskey Sour: Spiced Apple, Lemon, Berkshire Mountain Distillery Bourbon, house made maple walnut bitters.