Old Bag.
Have you ever looked down at your beloved handbag and realized that it has officially lost it's luster?  I just had that moment last week with my beautiful white Celine Bittersweet Bag.  I finally saw her for what she is, not what she once was… She was a dirty old bag.
Instead of putting her out to pasture, I decided to try and restore her with a fresh coat of dye.
After much research, bought White Leather Dye by TRG.  TRG makes the most highly reviewed leather dye on the market.  And it's easy to see why: It is very simple to use, comes in a wide variety of colors, and yields amazing results. The one thing I was worried about was the "shine" that was in the description, because I did not want my bag to be shiny- and to my relief it's leaves a nice finish with only the slightest hint of a shine.
How to Re-Dye A Leather Bag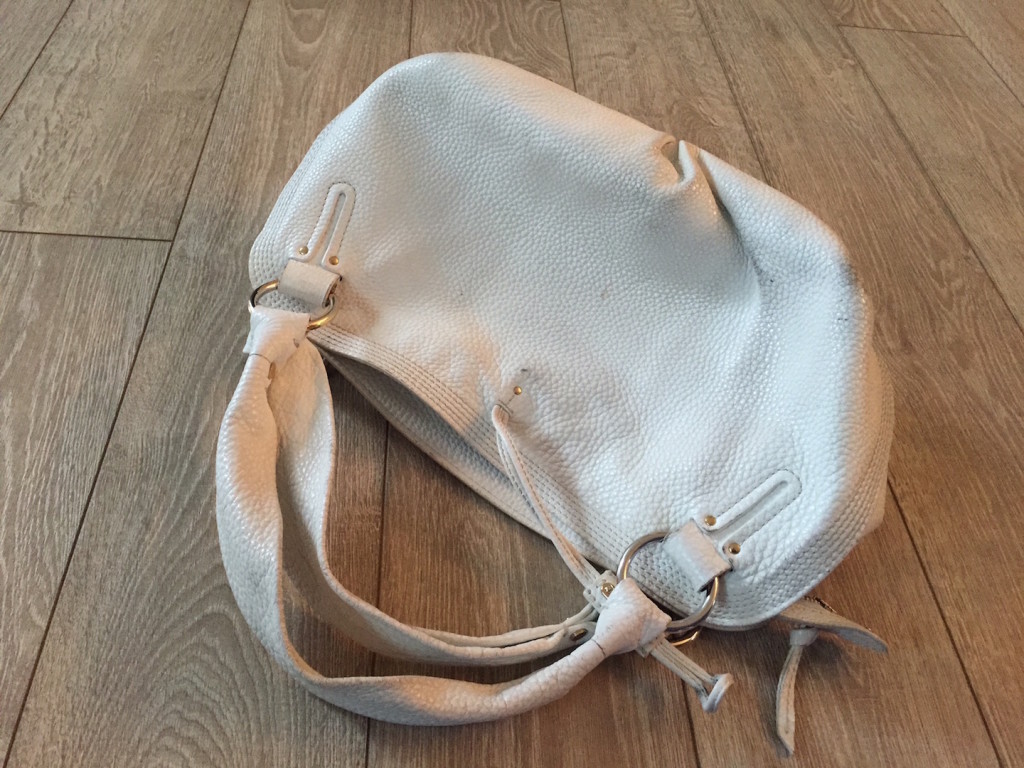 Grab your dirty old bag and give it a good cleaning.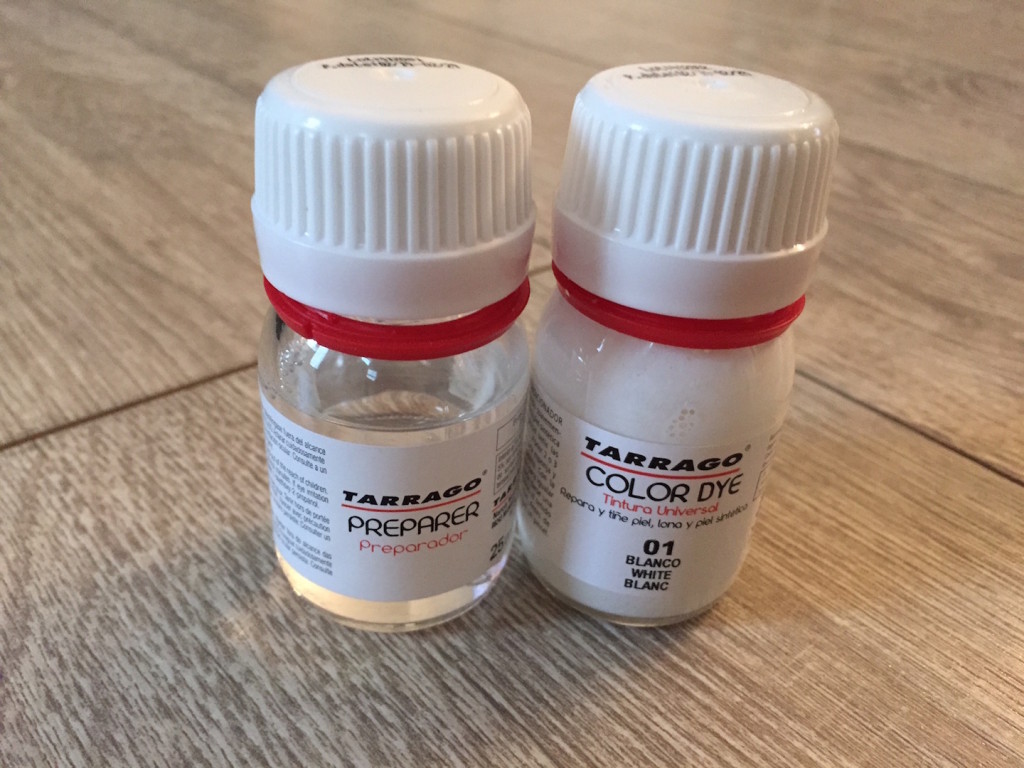 Then use the Preparer in the dye kit.  They recommended using it with a green Scotch Bright Pad, which I didn't have (nor did I want to use on my Celine) so instead I saturated a rough towel with it and worked the liquid all over the surface of the bag and that worked just fine.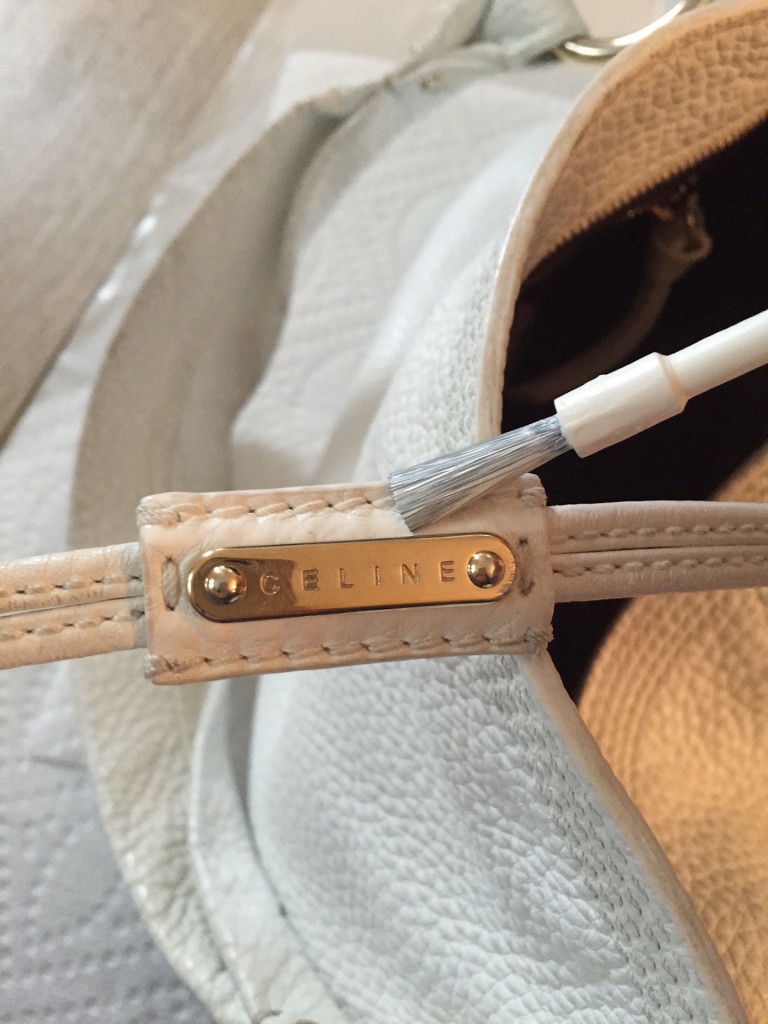 After it's been cleaned and prepared, open the dye and start by painting stitching, hard to reach places, and extremely soiled areas first with the brush they have provided.  If dye gets on the metal parts, just wait for it to dry and scrape it off.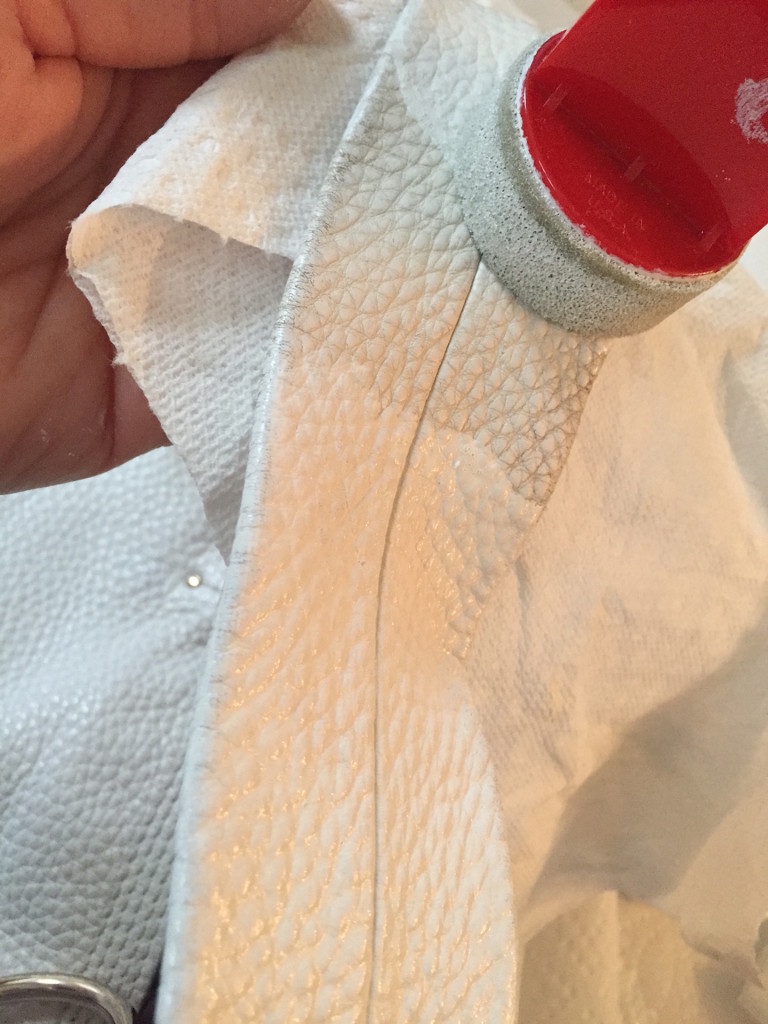 The kit also included a little sponge to apply the dye with but it was very small and annoying to use.  So I used a sponge that was in Mr. Heatherland's shoe polishing supplies.  It had a little handle and did the job just fine.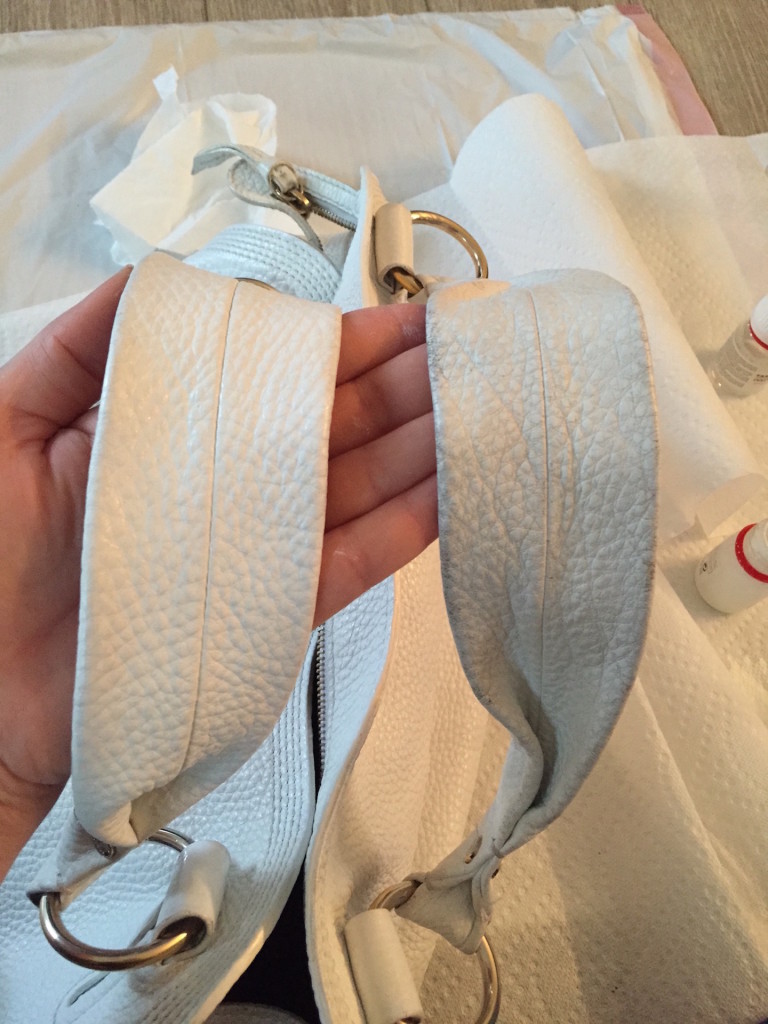 Here are the straps of the bag, before and after.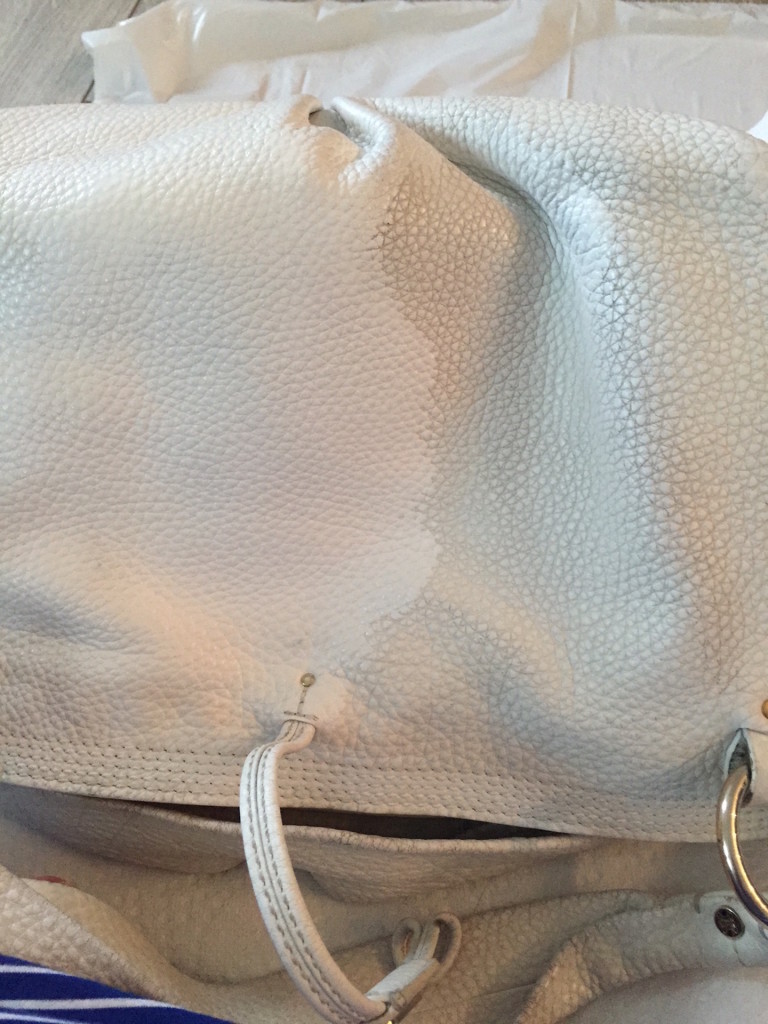 This is the body of the bag, as I was working on it.  The dye has amazing coverage even after one coat.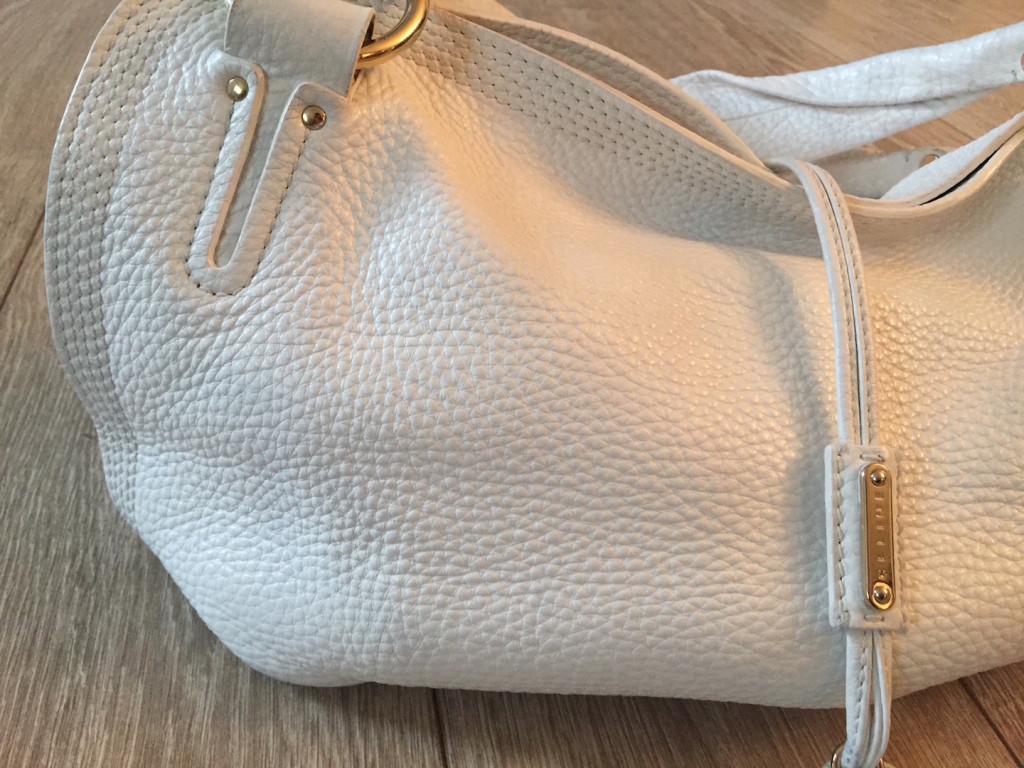 One small bottle of dye gave me enough to do one coat on a medium sized bag.  And a single coat was enough.  If you are trying to change the color completely (which people do with this product) I would estimate 3 bottles for a medium sized bag.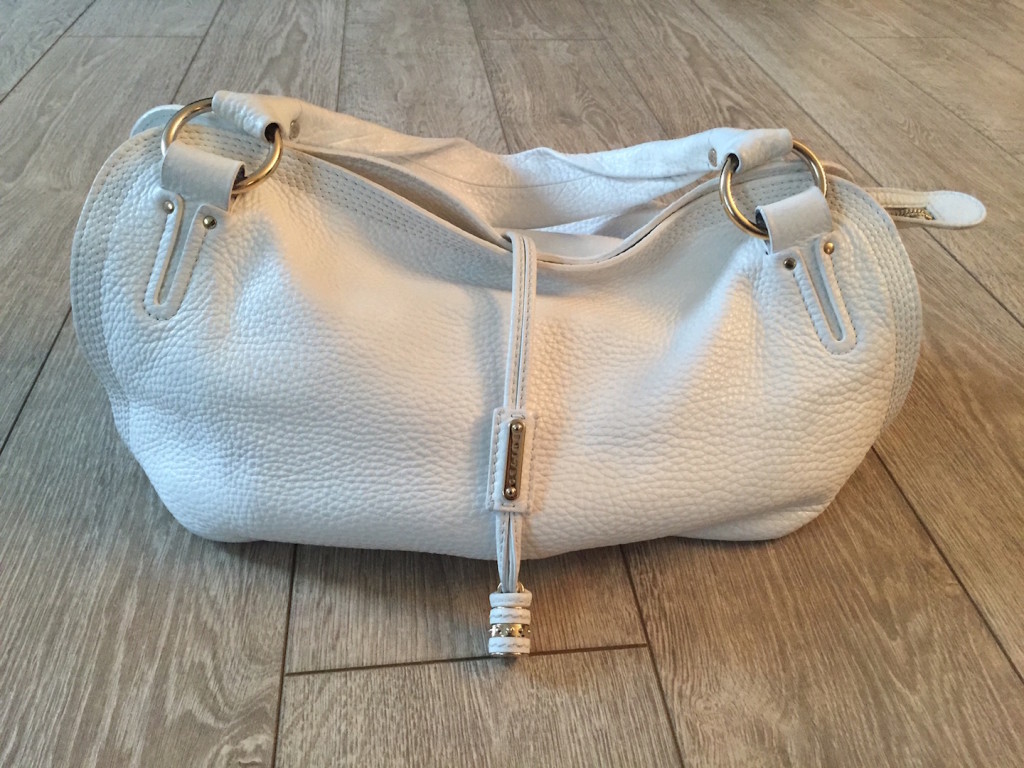 After the dye has dried, I applied a leather conditioner to soften and protect the newly renovated bag.  I am very happy with the end result.  I was toying with the idea of buying a new handbag, but $15 for dye seemed like a much more reasonable investment.