Finding Peace of Mind.
All first time moms are paranoid.
Even when we try to pretend we aren't… we are.  Our paranoia sits like a little imaginary figure on our shoulder, whispering in our ear, telling us to check on our baby.
At first I tried so hard not to succumb to the paranoia.  I tried to "be cool" with my newborn.  I tried not to ask every 5 minutes while he was sleeping, "Is he breathing."  In the beginning, I laughed about my un-founded paranoia.
And then it happened.
When our baby boy was 5 weeks old and down for a nap, I looked at him and asked my husband, "Is he breathing?", since this wasn't the first time that phrase came from my mouth I fully expected an eye roll as a response, but instead even he thought something was amiss.
We touched our son and he did not respond.  I picked up his tiny body and he was limp in my arms, his eyes were open and fixed staring ahead.  I screamed out his name, I shook his lifeless body, my husband called 911…. Had it been it two minutes, or twenty? I have no idea.  But just as the first responders got there, our darling boy came back to us.  He took a breath and started crying.  It was the best sound I have ever heard in my life.
At the hospital, he had extensive testing done. We stayed 24 hours for monitoring, and the conclusion was that our son had an ALTE.  I had never heard of an ALTE before, but its an acronym for "Apparent Life Threatening Event". In layman's terms it's an umbrella phrase used for babies who have "appeared to have died", for no conclusive reason.  And if thats not scary enough, the probability of an ALTE recurring is completley unpredictable.   Although there is no proven association between infants with ALTE presentations and infants who die of SIDS, it has been reported un-officially that almost 10% of babies who die of SIDS had previously had an ALTE. (study here) In fact, in the 1980's it wasn't called an ALTE, it was just referred to as "near miss SIDS".
So.  "New-Mother-Paranoia" no longer sits perched on my shoulder, instead it is a beast on my back I carry with me everywhere.
Where do I go from here?
I have spent the last 15 weeks recovering from this.  The first few weeks were the hardest.  I don't think I slept at all.  I tried so hard to "be normal" but every time my mind was at rest I re-lived the events of the ALTE.
This is all in spite of the sheer fact our baby is doing great.  Totally fine.  Thriving even.  But I'm not okay.  I can't relax.  I can't get past this because I still have so many questions.  And although they may remain unanswered, I need to find a solution to our current problem:  How to I find peace of mind while still forging ahead?  A few weeks ago I started sleep training him but that means he's out of my sight while he's sleeping, and each nap I put him down for I can feel the paranoia pumping through my veins.
Game Changing Products
I think we can all agree that we live in a world where technology can give you an advantage.  And in this case specifically I have tested products and finally found our winning combination.  With these two products I have basically set up a "nurse's station" during the day and while I sleep so I can check on him calmly without obsessivly staring at a blurry monitor, or creeping into his room and feeling the hot breath coming from his nose.
I originally avoided buying this product.  I had received advice from the residents and doctors at the hospital that there would be "false alarms" associated with monitoring products, and those false alarms would be very scary.  But as the weeks wore on, I realized I did not agree with that logic.  I was slowly losing my mind and I needed something more to monitor him with.
The most powerful sentance on the Owlet website is this: 
"Why do you get an alert when someone "likes" you status but not when your baby stops breathing?"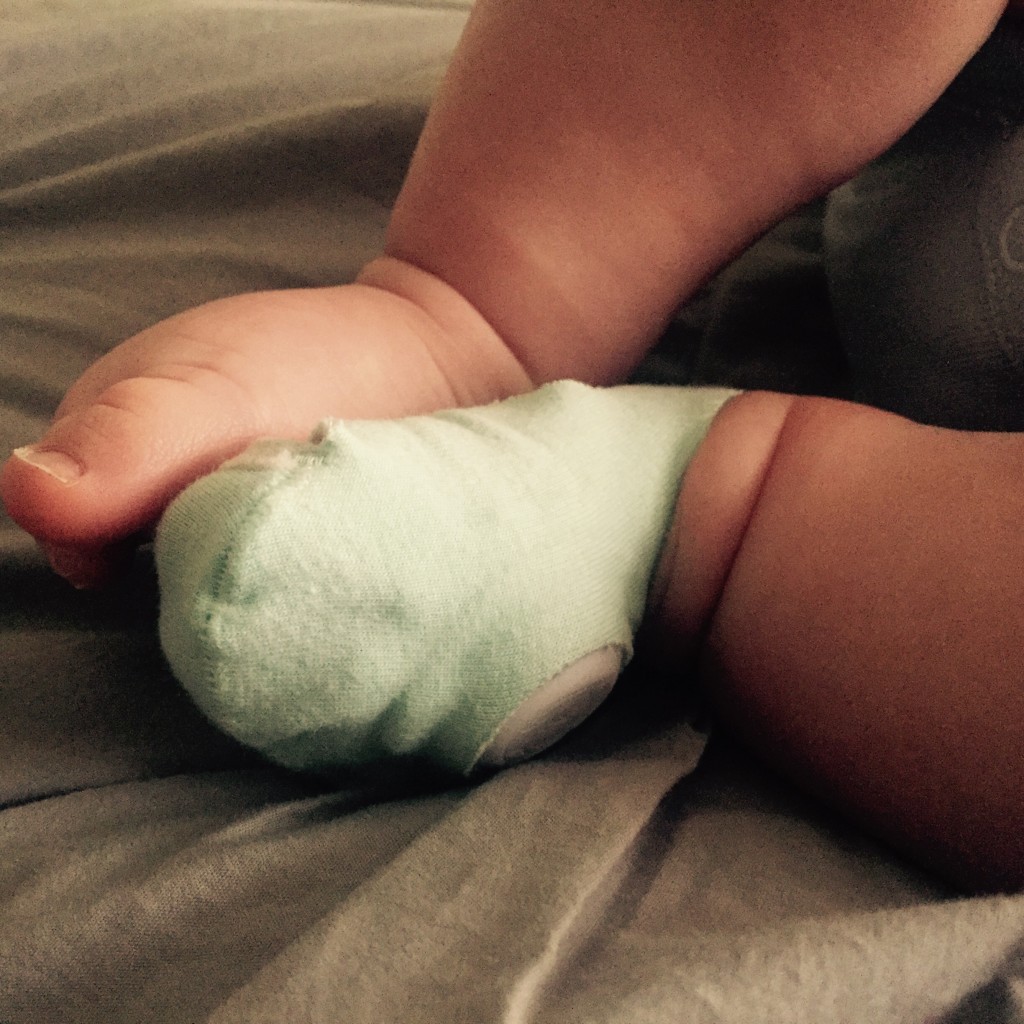 The Owlet is a little sock that contains a pulse oximetry sensor to measure your baby's heart rate and oxygen level. You put the sock on the baby before you put him down to sleep, and the details are transmitted to your phone, but there is also a base station that will alert you if something is off.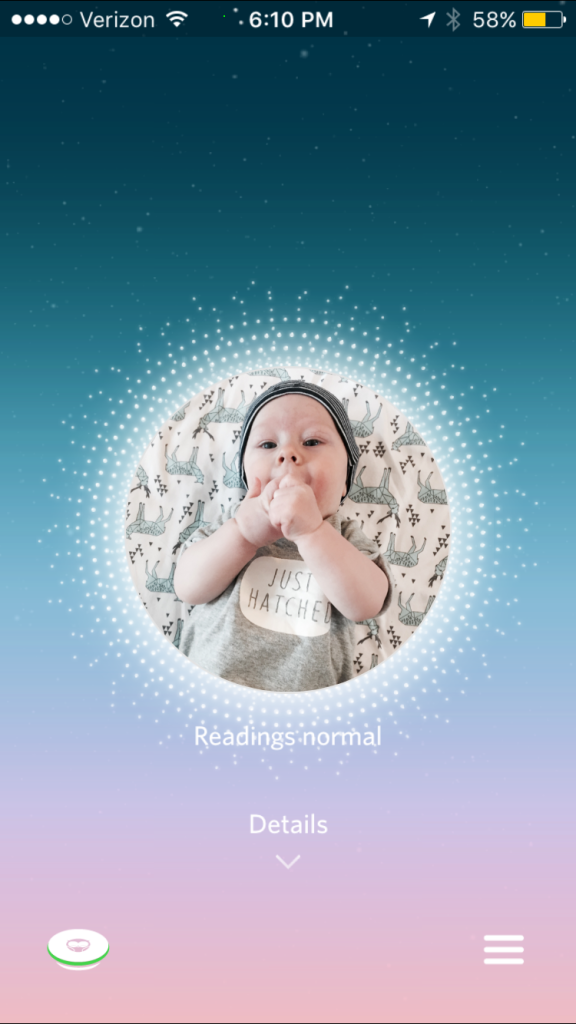 Yes, there are "false alarms" or alerts, but The Owlet is a superior product because their alarms are color coded.
Blue Alert: The sock is unable to communicate with the base station via bluetooth
Yellow Alert: The sock fell off or is incorrectly placed
Red Alert: High heart rate, low heart rate, or low blood oxygen
All the alerts go off in three distinct ways: Color coded flashing on the base station, text alert to your phone, and an audible alert.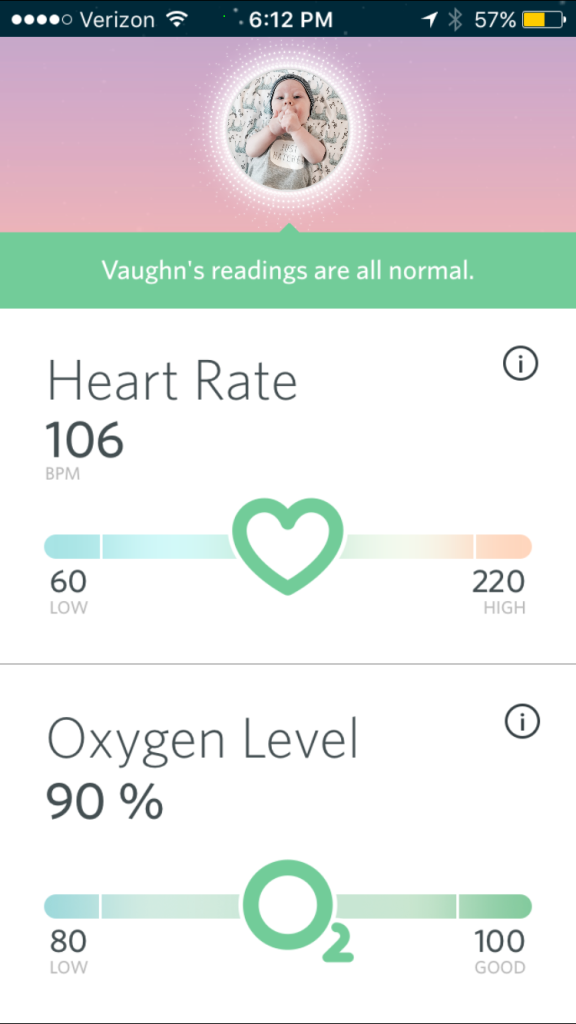 Ever since the first time I used it, it gave me the peace of mind I have been looking for.  I think it the most valuable product I have purchased and I truly believe that every little baby should have one of these on their foot while they sleep.  If you haven't checked them out before, I highly encourage you to. (Owlet, $250)
I tried a few different monitors and it was Mr. Heatherland that brought this one to my attention since it's not an actual baby monitor, but often times used as one.  The set up was easy and the picture is very crisp, as you can see: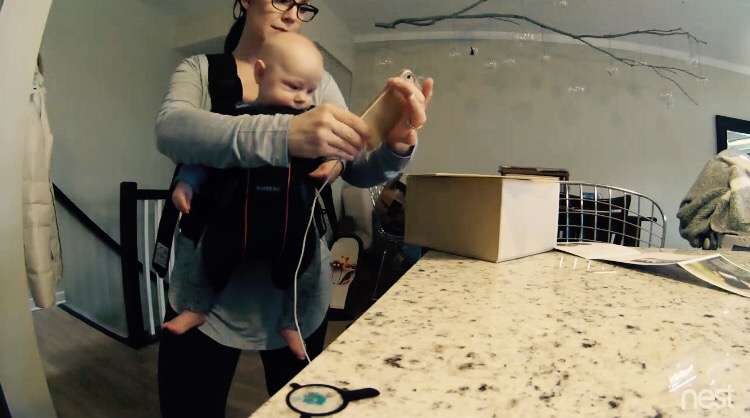 The advantages are this:
The picture quality is amazing, even at night.
It can scroll and zoom.
You can talk through it.
The sound is great.
It can be accessed by any device, phone, tablet, computer.
It is very small and wall mountable.
It uses bank-level encryption so your feed is secure.
The disadvantages are this:
You have to be relatively tech savvy to use it
It requires your home internet to be very high speed
This is the big one: Your nestcam is hooked up to their server… Meaning if Nest has an outage, your monitor won't work.  Think about that for a bit… If you obsessively stare at your monitor (like all new mothers!) and all the sudden the screen goes dark, how does that make you feel?
But after some trial and error I learned there is no such thing as a "perfect baby monitor", so I think the Nestcam is as top of the line as you can possibly get. (Nestcam, $198)
Final Word
I thought for a long time about whether or not I would share this story.  But multiple times a day I look at my baby and am so thankful to have him here with us.  I feel like we lived through a "near miss", and despite my feelings of vulnerability and helplessness when I think about what happened to him, I don't know how I possibly would have recovered if we had lost him that day.
So the next time you want to tell a new mother to "lighten up", or the next time you look at your own baby and feel the paranoia creep in, remember this: we are wired to protect our babies.  The feeling of paranoia exist for a reason, and there is no better tool or technology than your own instincts.  If you feel like something is wrong, don't ignore it.
My heart aches for anyone that had every been affected by the loss of a child.  There are organizations available to research, prevent, or help grieving families.  As tax time is approaching you might be thinking about ways to be charitable, and these causes may not have been on your radar before.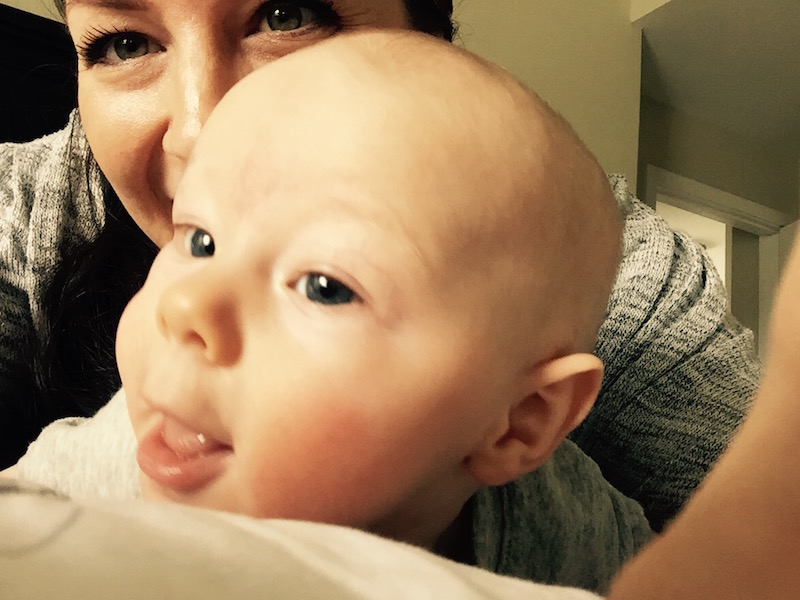 Okay, that's all… I'm going to go snuggle with my baby and love all over him.