Life is full of twists, turns, ups, downs, and memorable moments.  And this is one of ours: We are expanding our cast from two to three, and come October we will be elbows deep in baby gear.
Our pregnancy announcement to our parents was on Easter Sunday.  Since my parents live in California and Mr. Heatherland's mom lives in Pennsylvania we were delivering our news over the phone.  I searched for the perfect prop to help deliver the good news, I found the The Original Quail Egg on Etsy.  What's a better symbol of Easter (and fertility) than an egg? Here's what we shipped to them:
We made our phone calls and there was joy all around.  This is fun news to deliver to our parents. As a bonus, we were lucky enough to be able to FaceTime with my Mother-In-Law as she cracked her egg open and snapped a few screen shots of her reaction.  It was priceless!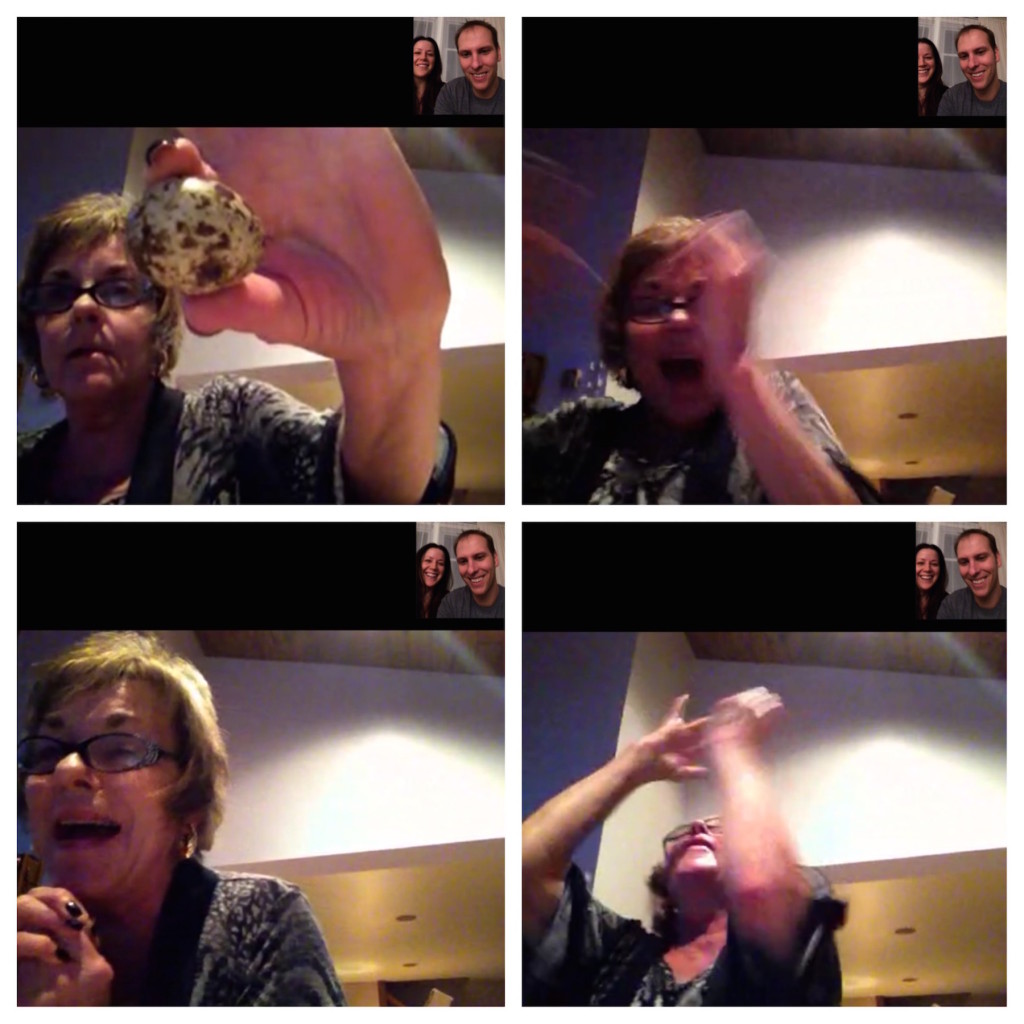 It is safe to say that we are feeling very fortunate, and our lives will never be the same. This is when our true adventure begins!