Almost all of our wedding guests are traveling in from out of town, and I wanted to make sure they would have welcome bags waiting for them when they arrived.
It is so important to have welcome bags for out of town guests.  In the past when I have traveled in for someone else's wedding, it meant a lot to me when the couple took the time to put together something sweet for my (jet-lagged) arrival.  Because of that, this project was important to me.
And man, I am in my element. I recently told Mr. Heatherland I like pretending like I own a factory when I do this type of project.  He looked at me like I was crazy, and I began happily stuffing goodie bags and wondering if I can hire employees for my make-believe factory.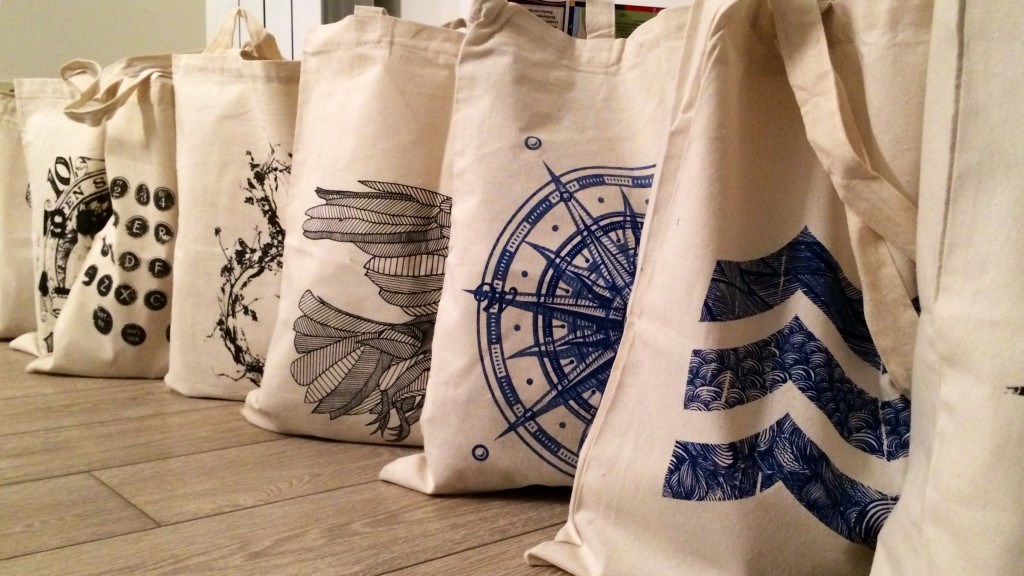 What's In the Heatherland Welcome Bags?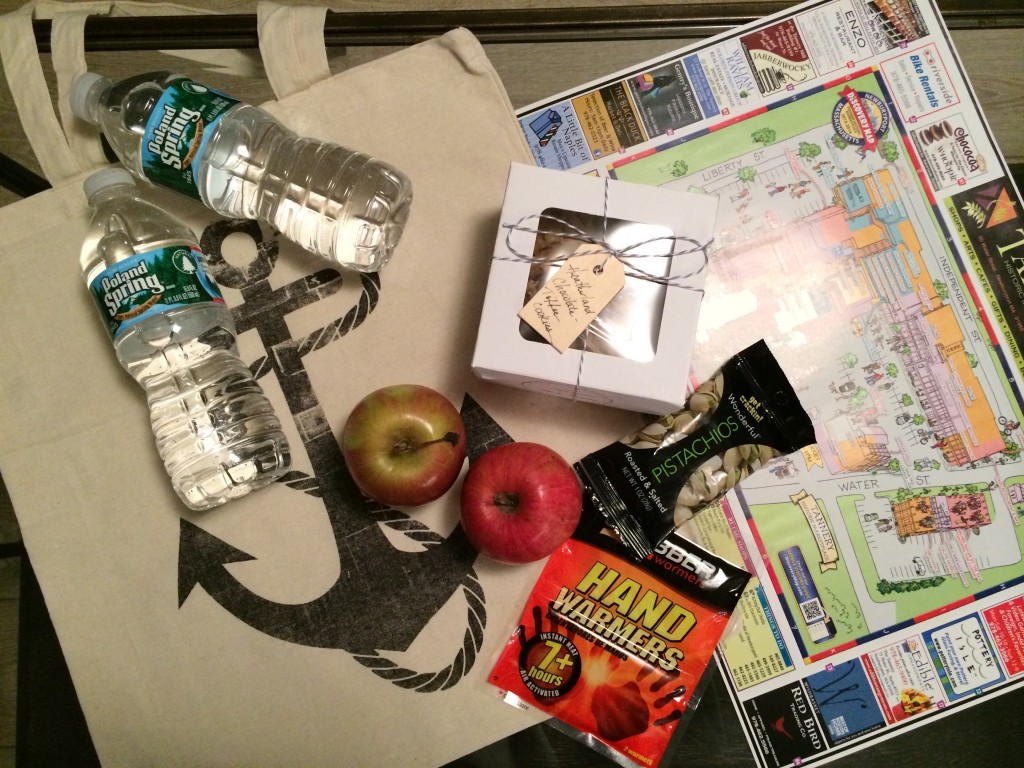 Reusable graphic print canvas tote bag- super cute find on Etsy.
Box of special homemade Heatherland Cookies.
Little bag of pistachios
A couple bottles of water
A couple apples
Set of instant hand warmers (brrrrrr)
Walking map of Newburyport
A welcome note from yours truly
And few Lake Champlain Chocolates
I will be delivering these treats to a variety of hotels, kinda like Santa… Yup, like a crazy, spray tanned, heel wearing, bride-to-be Santa.