What did we pick? The Granite: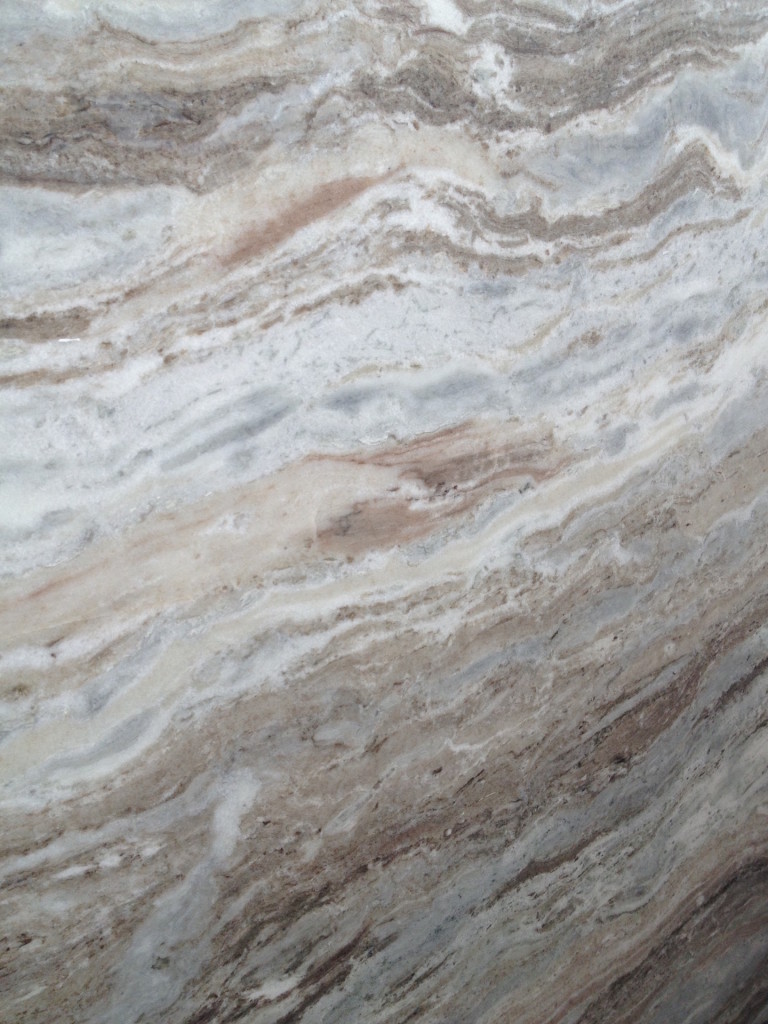 Or The Marble?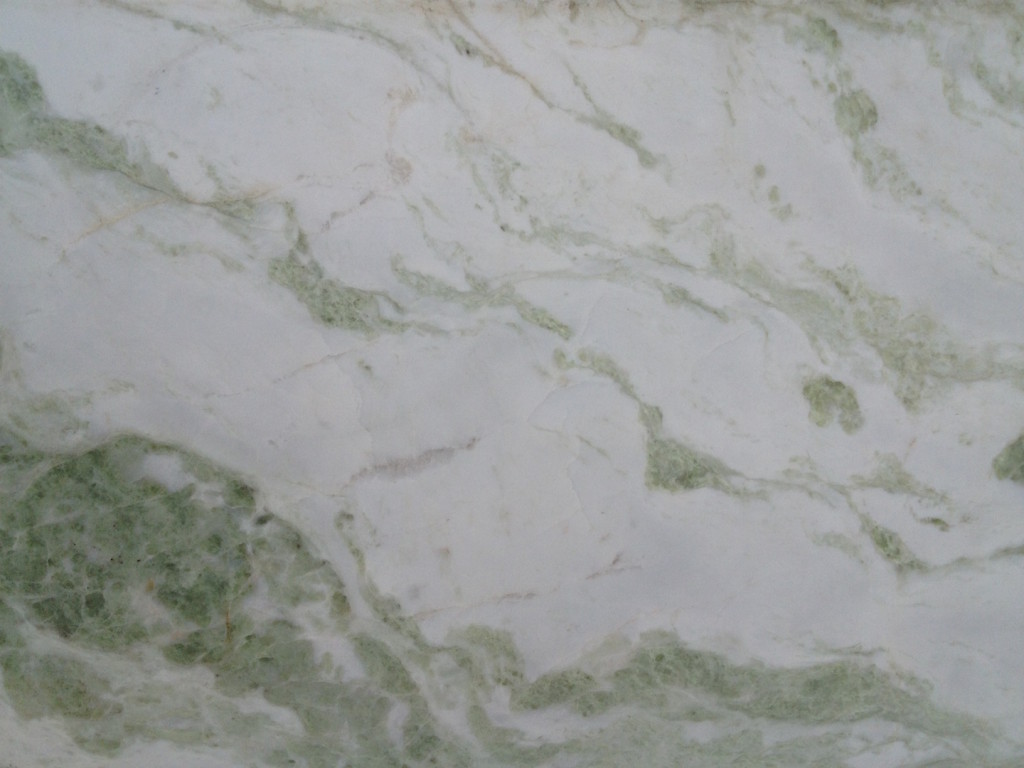 Well… I think I'll skip the details of the story when I chose the granite… Paid for the granite… Freaked out… Changed my mind… Drove back… Got the marble instead. Yes, I'm a hot mess. But in the end I really wanted the marble.
Lady Onyx Countertops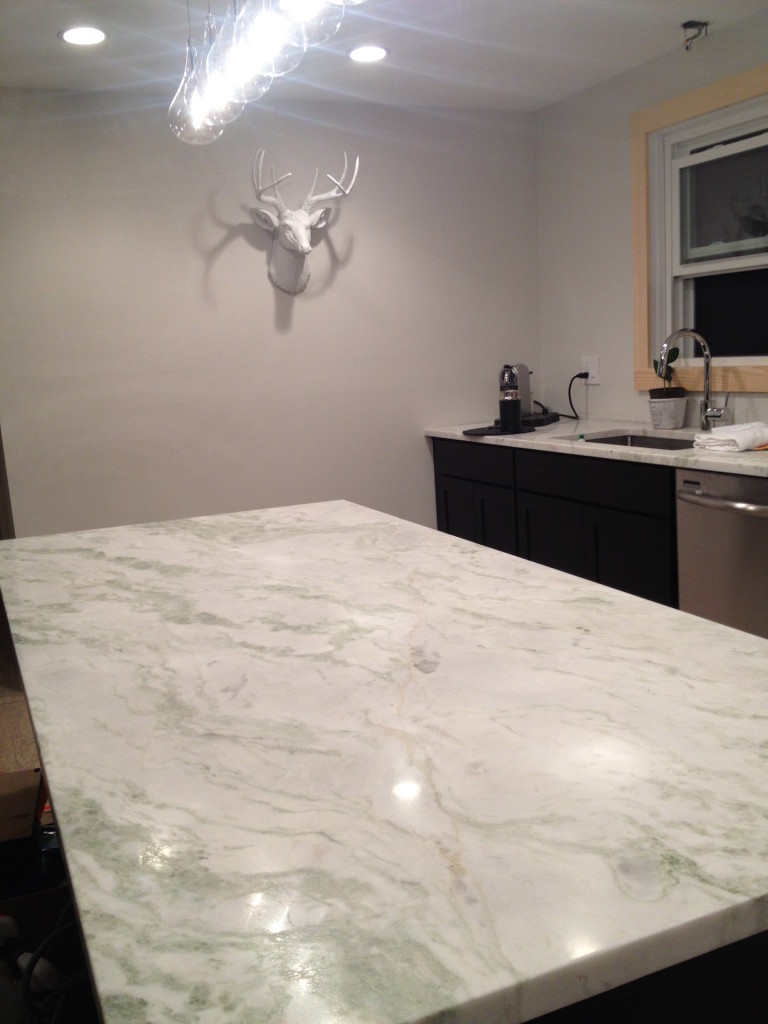 Lady Onyx is a mix of marble and onyx. Which means it is can be treated the same way marble can be, but the green and gray veins/rocks throughout it are quite translucent and reflective instead of opaque. In fact, if we wanted to "showcase" this feature we could back-light them.  But since my kitchen is not a nightclub, so no lights will be added under the island, so sorry. Even without the disco lights they are far more visually interesting than anything else I had seen.
You might be wondering if this is a practical choice for the kitchen. It's a matter of opinion.  Compared to granite it's softer, no hot pans can be set on it, and if a spill of red wine goes undetected then yes, it will stain. But when have I ever, in my life, been practical about anything? Especially when I comes to esthetics- heck, I'm wearing 4″ heels while typing this.  And at the end of the day- I like it better than granite.
So how will they hold up with an avid cook?
It will be my responsibility to keep them sealed on a bi-annual basis.
They will, inevitably, get a stain or two… Or thirty. I am actually okay with that (shocking, right?). I have been in the kitchens of cooks with well loved, heavily used marble countertops- and they have a beautiful, rustic patina.
But what if they get really, really ugly?
Lets say 10 years down the line I decide I'm no longer digging the "rustic patina" and I want them to be pristine again. I can get someone back in here to re-hone them, and that will restore them to exactly the way they are now.
I considered all those maintenance-related things, and I still arrived at the same choice to opt for the marble.  Every time I walk by them I run my hand over them and I know I made the right decision. I'm in love.
Next up is the backsplash… Just when I thought my tiling days were over, I will be elbows deep in glass tiles this time next week.