I have a 10 week old baby boy. How is that even possible? Holy crap. I never thought being a mom, especially to a newborn, would take so much strength. I have eaten humble pie for the last 10 weeks and taken back everything I ever said before I was a mother.
My friends and family keep asking me how it's going and I don't even know where to begin and how to sum it up.  Every day has more ups and downs than I could have ever anticipated. My observation is this: Women and babies are highly emotional beings, get them together and at any given time someone is going to be crying.  Mr. Heatherland has gotten used to seeing my happy tears, my sad tears, my tired tears, and my proud tears.
I think back to the copious amounts of advice I received while I was pregnant, and I think only a fraction of those women were forthright in telling me how hard it would be in the beginning. Most people just told me about the love. And yes, the love I have for this baby is overwhelming, but so are the day's follies and failures.
GET INSPIRED
If I could offer one piece of advice to a soon-to-be-mom, I would urge them to find inspiration for the journey.  When I was getting prepared for the birth, I knew I really needed to get mentally ready for the labor. So to get my head in the game I collected about thirty phrases I could use as affirmations from every possible source.  I didn't want them to just be labor related, I wanted affirmations that spoke to me on my deepest level. I looked at those phrases every day on my iPad before I got out of bed in the morning.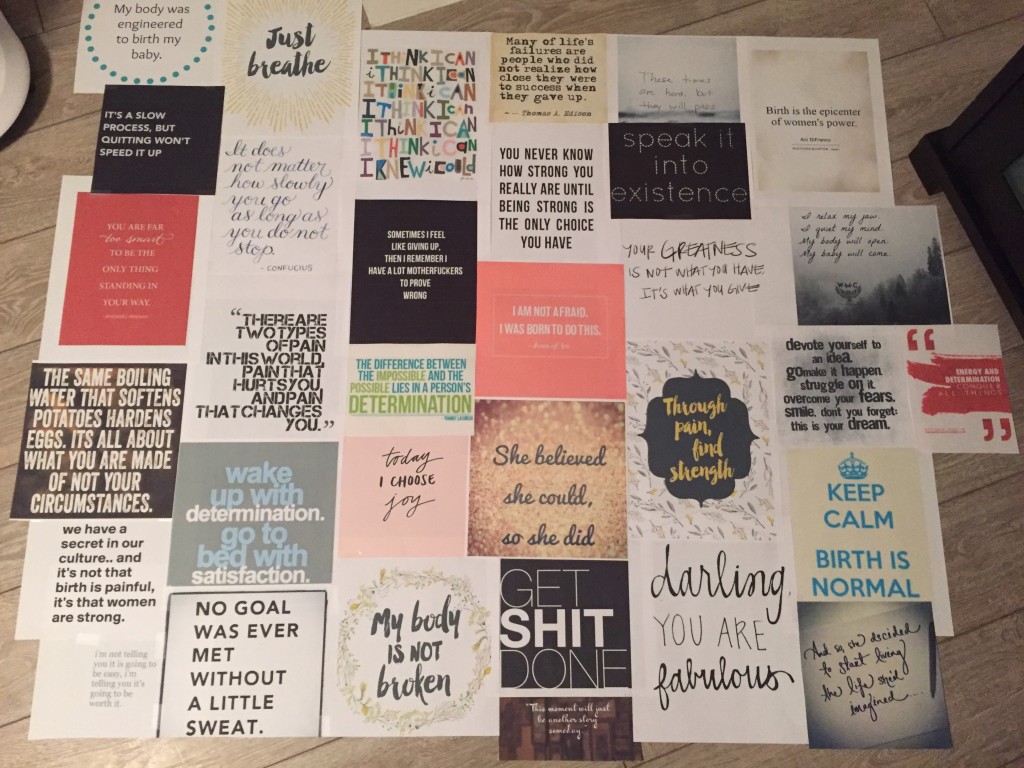 Then as my due date approached, I printed them out and made a collage to stare at during labor, and you know what? It really helped me.
BEST BIRTH AFFIRMATIONS
BEST MOTHERING AFFIRMATIONS
I fully expected never to look at those affirmations again.  But in the last 10 weeks they have continued to help me in this new role I'm in.  These are the ones I still flip through in the morning before the day gets going.
My hat truly goes off to all the other mamas out there… Because man, this ain't easy.  The best advice I got still rings in my head:  "Tomorrow is a new day."  Because no matter what happened today, tomorrow always holds promise, and a chance to try to do it a little better.
Every day I learn something about myself, about my son, and about life.