This will be the first year I have decided not to travel on Thanksgiving   That means I will get to prepare and host my first turkey dinner.  I'm super-excited!  It will be a small gathering at best, but that doesn't change the amount of food or courses I will make. Yes, I'm an over-feeder.
While my mind was racing through recipes, timing, ingredients, etc, it occurred to me that I don't have a set of serving dishes. And that's when the search began.  I checked Crate and Barrel, Pottery Barn, Macys, Target, Marshalls, and TJ Maxx, but I wasn't finding much I liked.
Then I tried etsy.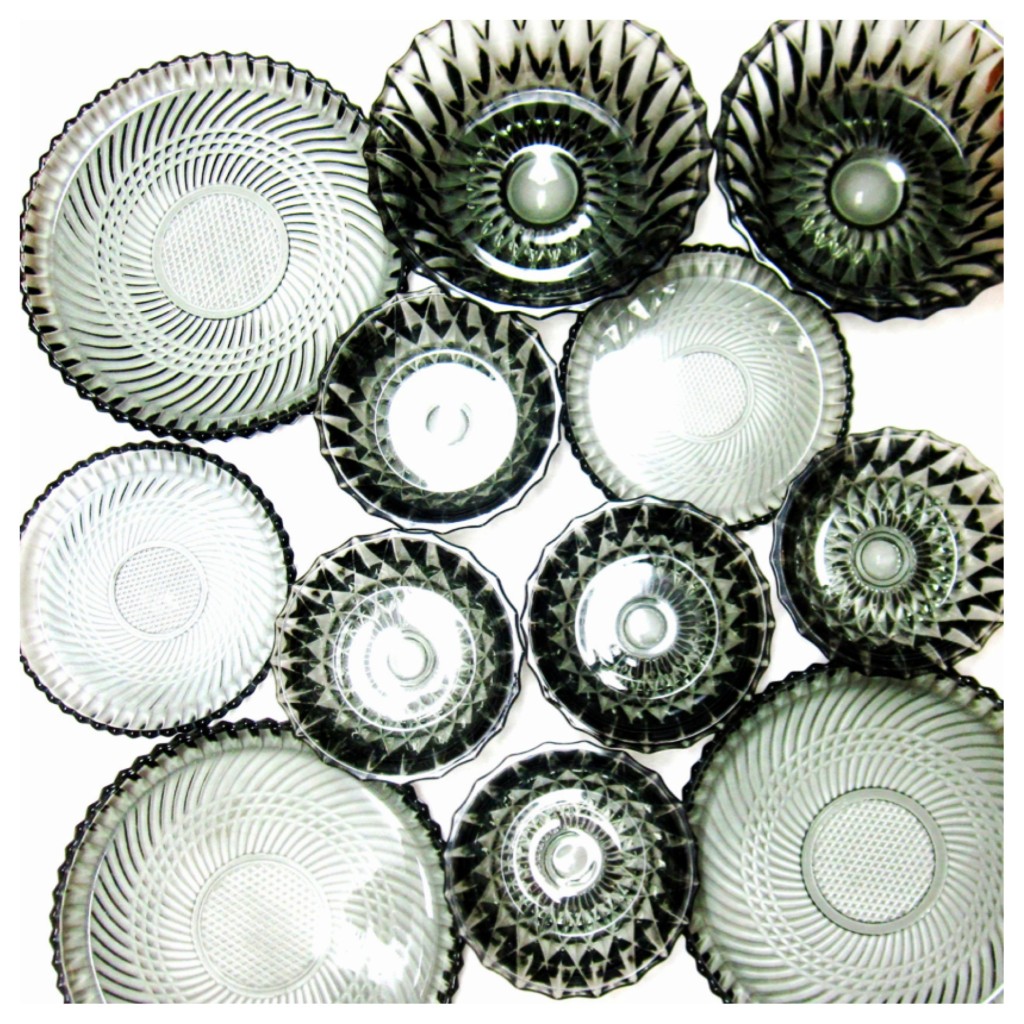 Ding, ding, ding- we have a winner! I scored a very heavy set of vintage serving bowls and plates.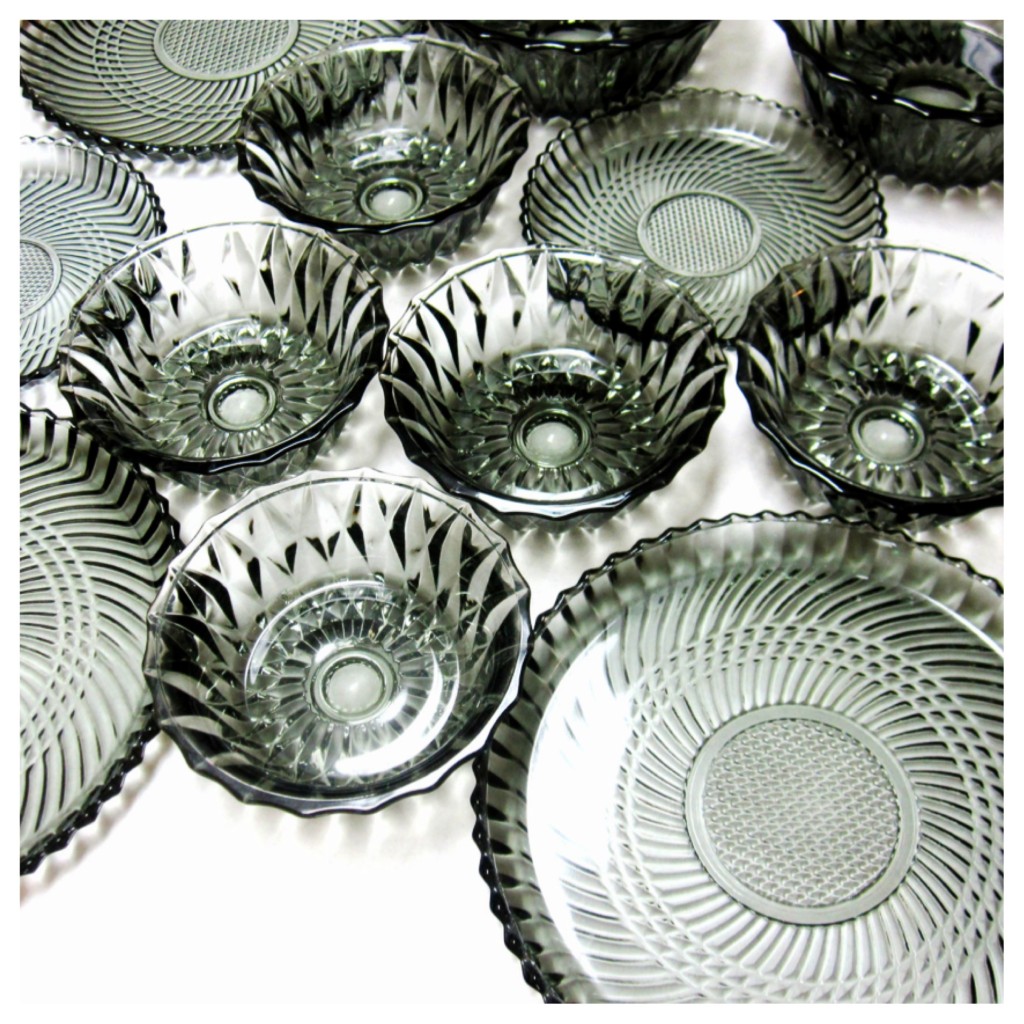 The smokey black depression glass perfectly compliments my current dishes, it's not overly feminine, and when not in use (except for a few times a year) it will look gorgeous stacked on my open pantry shelves.
Plus… the 12 piece set was a steal at $40.  Gotta love that seller.