Halloween is coming.
I found out from one of our neighbors that Halloween is a big deal where we live.  In fact, I should be prepared for mobs of trick-or-treaters.  Like 10-15 bags of candy kind of prepared.  I have never lived anywhere that gets trick-or-treaters before, so this is a big deal for me, too!
I'm not usually that into Halloween, but to get in the spirit of things I decided to start decorating.  No, I didn't inflate a 20-foot jack-o-lantern out front.  Or erect a guillotine on the porch.  I chose a simple, classic, timeless decor… Cobwebs.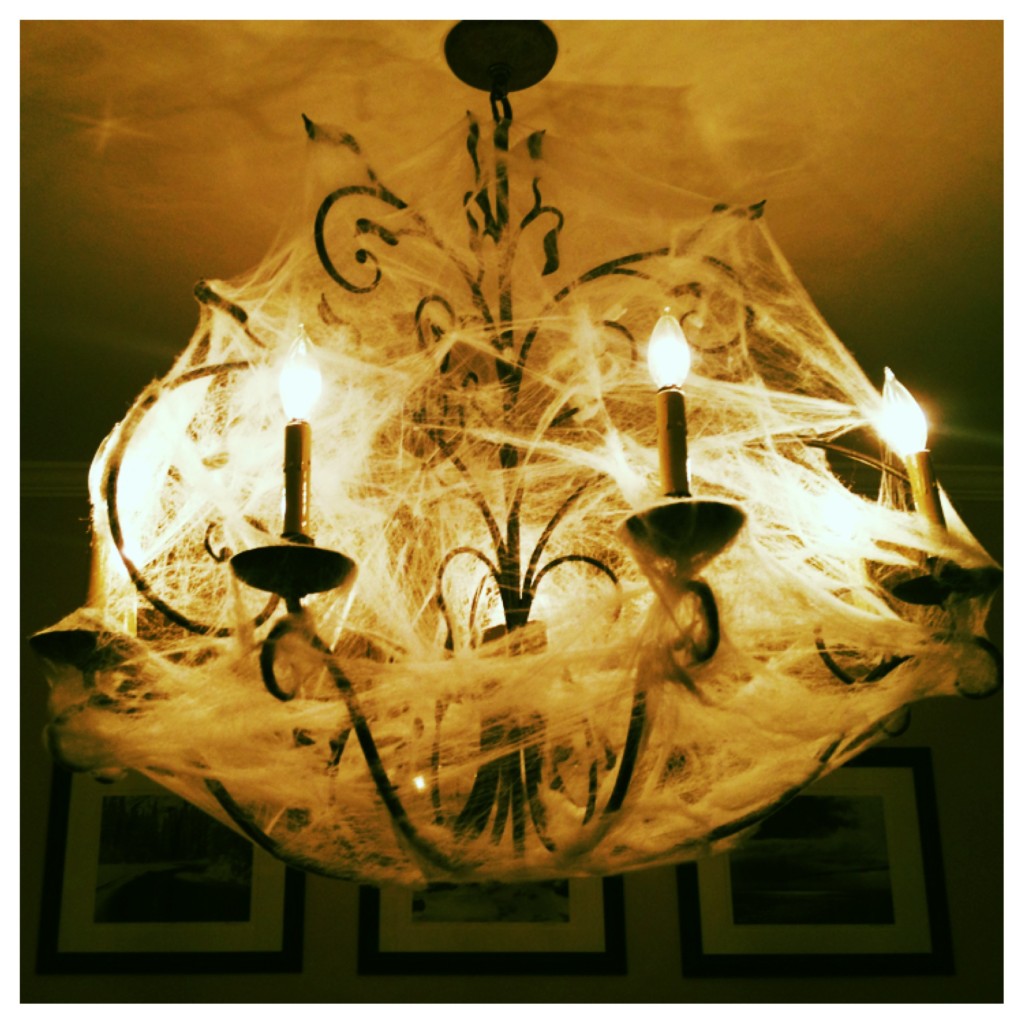 The chandelier wears the webs well!  To finish it all off, this weekend we will pick up some pumpkins to carve, and then I will suspend about 100 bats from the ceiling.  Seriously.