Baby Heatherland has outgrown his nickname, "Lord Fussington"… and was quickly transitioning into a new one: "Lord Neversleeps".
So, I purchased a sleep training plan from The Baby Sleep Site, and we began sleep training about a month ago.  And "sleep training" means different things to different people, so what it really meant for our family was this:
No more bouncing/rocking him excessively to sleep
No more nursing him to sleep
No more sleeping on Mr. Heatherland or I
All sleep at home would be in his crib
There would be crying involved, but in a controlled fashion
Full disclosure: The first 4 months of Lord Neversleeps life he NEVER slept in his crib, in fact… the crib was pretty much storage for the never ending stream of baby products I was trying out. Which meant the first step to his sleep training plan was to create a cozy sleep environment for him. Here are our essentials: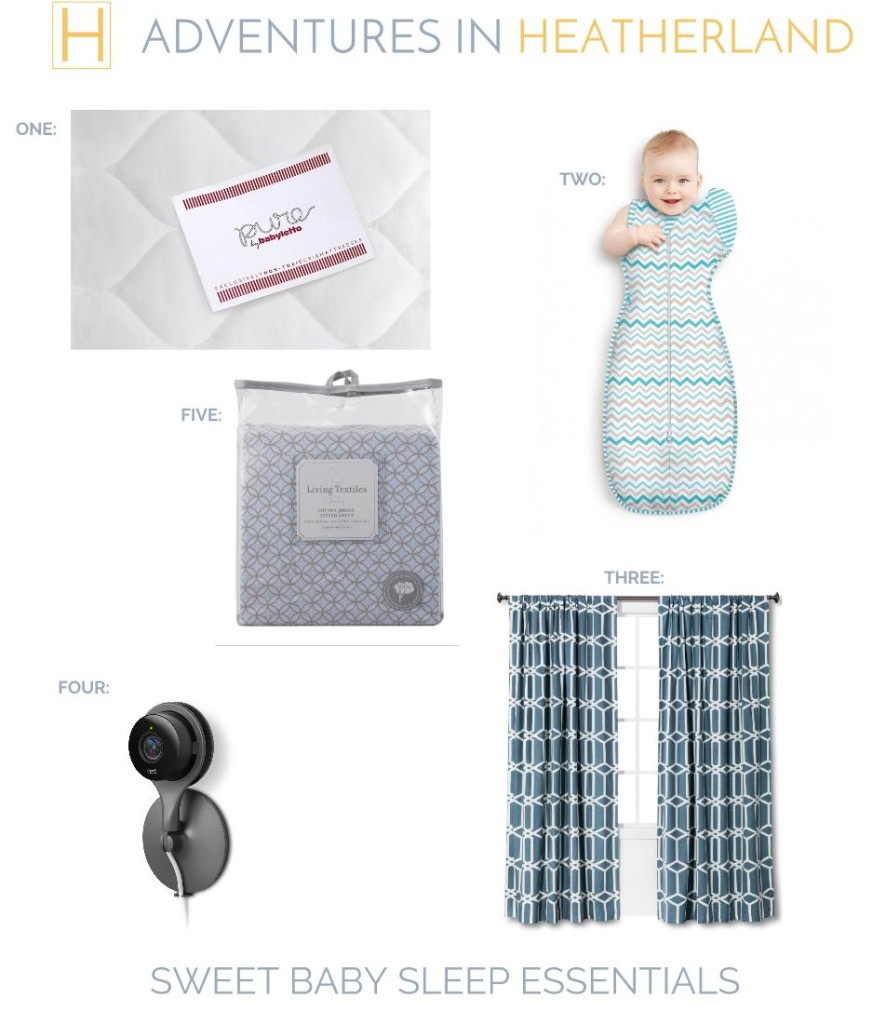 ONE: Babyletto Pure Core Organic Mattress, $199.  I was in search of a mattress that was not only comfortable, but was made out materials that were non toxic.  After A TON OF RESEARCH (!!) I found this crib mattress and I couldn't be happier.  No off-gassing, yes please!  And FYI, I ended up buying this online from Kohl's during a sale and with Kohl's Cash, so it was only about $100 including a Babyletto organic cotton mattress pad.  
TWO: Love To Dream Swaddle Up, 50/50, $26. Lord Neversleeps requires a swaddle to sleep.  But, there comes a time when your baby starts rolling all over the place and they need their little arms.  So this swaddle is a multi-purpose product.  It's unique because the arms are up, so baby can suck on their hands to soothe, but the arms also unzip so you can turn it into a sleep-sack. It's worked great for us.  I tried the whole Love to Dream line, and he liked having his arms up the best.
THREE: Threshold Light Blocking Curtains, $35/ea. What can I say… I LOVE the drapes at Target.  You can't beat the price and the fabric is always on trend.  The windows in Lord Neversleep's room also have blinds on them, so his room is seriously dark when he sleeps.  Without those blinds, these drapes would filter out the majority of light, but not all of it.
FOUR: Nest Cam, $199.  I really can't say enough about this Nest cam as a monitor.  Besides the great image quality, and easy mount-ability, it also offers your motion/sound history so you can see exactly what time you put your baby down, or what time you picked him back up.  Which, during sleep training, is very valuable information.  However…  I said this before, if you use Nestcam for your monitor, you are beholden to their server, so if it goes down, SO DOES YOUR MONITOR.  So I have a backup monitor on my iPhone with the Cloud Baby app, $5. 
FIVE: Fitted Jersey Crib Sheets.  Soft sheets are the make or break item for a comfy, cozy sleep environment for your baby.  I think a great sheet can make or break a great night's sleep, so here's some additional info about my search for the best (and most cost effective), drumroll, please…
The Best Sheet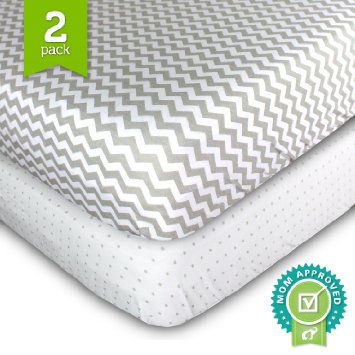 There are actually two I love.  The first is the Living Textiles Fitted Jersey Sheet, $28.  It's soft and deep, and is holding up to the abuse of frequent washings.  A close second is Ziggy Baby Jersey Crib Sheet, 2 for $25.  These sheets are half the price of my first pick, but they are almost just as awesome.  The only complaint is they are a tight squeeze for the Babyletto Mattress.
The Bad Sheet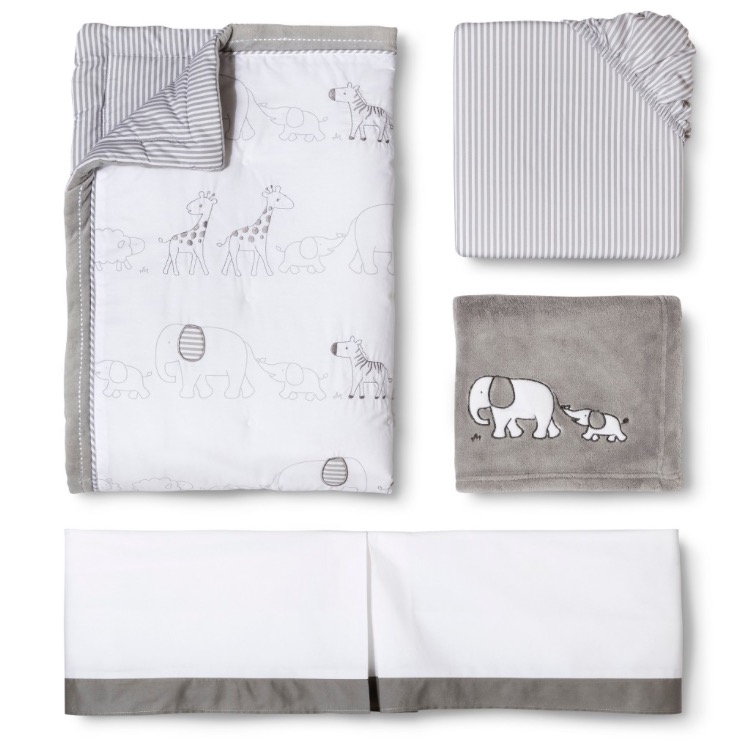 I have already proclaimed my love for Target (over and over again), but…. The sheet in the Circo Crib Bedding Set, $70, is horrible!  It is so stiff, and so scratchy, I totally thought a washing would soften it, but NOPE!  The rest of the set has been great, so I don't regret the purchase, but the sheet is total garbage.
The Worst Sheet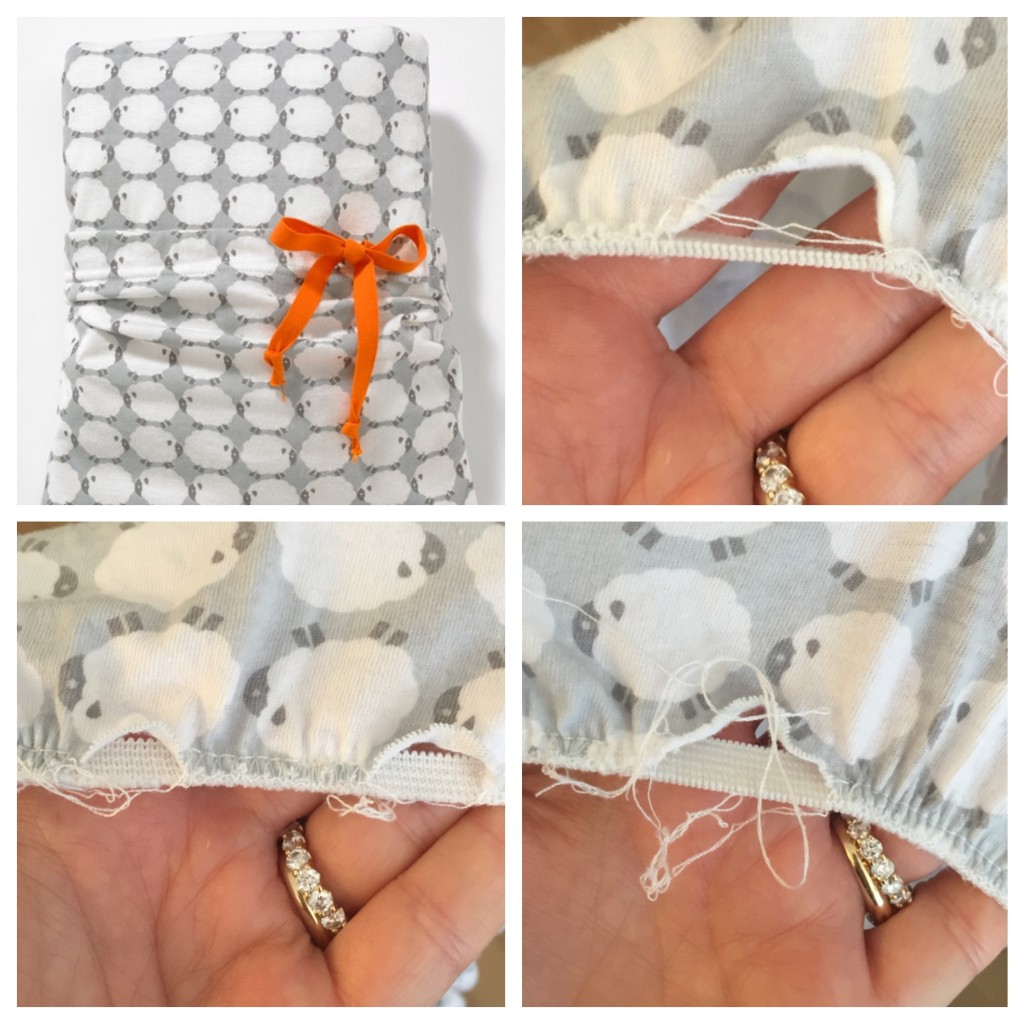 I'm quite sad to write this, but I had a disappointing experience with Giggle regarding their Organic Cotton Crib Sheet, $35.  I bought it because it was organic, it was super soft jersey, and it was in a cute little sheep print.  But after one washing the seam holding the elastic to the jersey had ripped in multiple spots.
But here's the thing…I called Giggle, and (shock, horror) they offered me no solution.  They wouldn't replace the sheet, I was told that they have "never heard of that happening.", and "your washing machine might be too rough." The end.
So, that's $35 I just lit on fire.  Quite frankly, that is the first time I have ever reached out to a company regarding a problem with their product (I'm never shy… I call about baby stuff, beauty stuff, home improvement stuff, whatever) and they have not stood behind their product. Bad, Giggle, bad!
But, Cest La Vie!  With all this quality sleep training in a super cosy nursery, hopefully Lord Neversleeps will grow out of his nickname soon!