So what do we think of Push Presents?  For those of you that said, "What the hell is a push present?", it's a gift given to a women after carrying/delivering a baby.
Let me go on the record and say, I love the idea of a push present.  I wish it would be rebranded without the word "push" in it, but otherwise I love it, love it, love it.  My theory is, if I receive gifts for hosting a party, why shouldn't I receive a gift for hosting a human in my uterus for 42 weeks plus 1 day (not that I was counting)?
I had kind of assumed everyone was on board with the notion.  After all, who doesn't like getting a present?  But when I was pregnant and talking openly to my clients about looking/wanting/yearning for a push present, a lot of them were Debbie Downers telling me "The baby is the gift".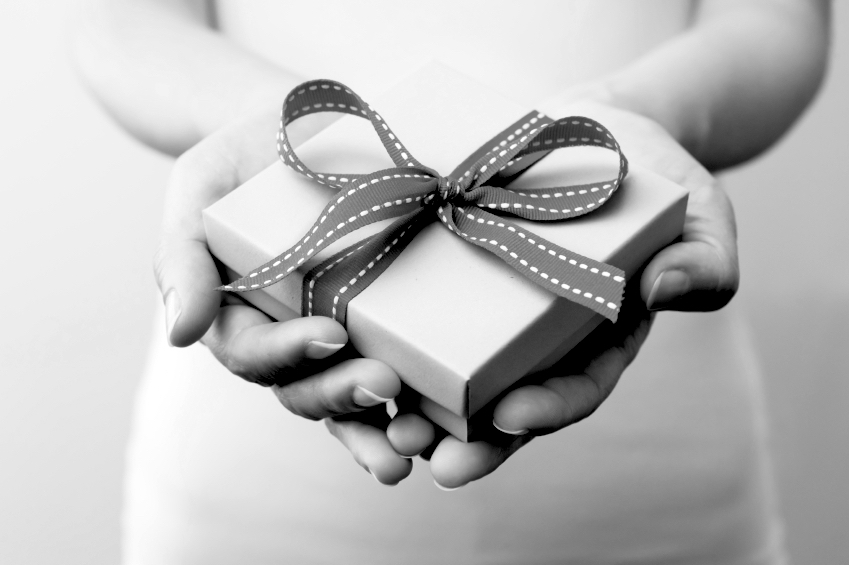 Well… Yes and no. Just like everyone always says, raising a child is the hardest and most rewarding thing you'll ever do.
Okay, so sure, the baby is a gift. But during the hard times, like up at 2am, 3am, and 4am breast feeding "my gift" while he kicks at my flabby stomach, pulls my hair, and scratches my neck (those little nails are so sharp!), sometimes I need to look down at my hand and see a sparkly little bobble shining back at me.  I take a minute to think, yup I totally deserved this. Then that thought is interrupted by my other "gift's" explosive diaper situation.
Haters Gonna Hate
There are all sorts of frigid women on the interwebs spewing their snarky remarks about push presents, and the selfish women that receive them.  My favorite are the ladies that think it's somehow a misogynistic gesture of our patriarchal society to give a woman a "reward" for being a birthing vessel because that's all we're good for. And if that's what you think, you gotta loosen up, no wonder no one wants to give you a gift.
I'm learning that anything that has to do with pregnancy, birth, babies, and parenting is subject to ridicule by others that have children.  Because it seems like every topic has "camps" or "tribes" of women that live to love/hate things.  Apparently motherhood is cliquey like middle school.
THE LAST HURRAH
To anyone noodling on the idea of asking for, or mentioning wanting a push present, let me point out the obvious:  The moment you have your baby, you will no longer be the center of attention in anyone's eyes except for your baby's.  Take advantage of those pre-birth days because it might be the last time someone will buy you something just for you.
This is only highlighted by the fact that while you are pregnant you will open the most amounts of gifts in your life- but most of them are onesies, blankets, or something nipple related (yes, sad but true).  But if you know this is going to happen, why not celebrate your last gift in style and make it a good one: Ahem… diamonds.
How to drop the hint
What do you do if your partner has never heard of a push present?  Or has heard of them, but thinks they are silly.  Well, if you really want something, say something.
 Be Honest: As my grandfather used to say: "You can wish in one hand, shit in the other and see which one fills up faster."  Don't silently wish for a gift, this is not the time to be vague.
 Be Realistic:  Don't let the pregnancy hormones warp your sense of reality.  You are not a Kardashian.  You should be fully aware of what you and your partner are capable of spending.  If you really need a new car to cart your baby around in, don't ask for a Mercedes G-wagon if you guys have been looking at Kia Sedonas.
Be Thankful: In no way is labor an easy task, but if someone you love gives you a gift, any gift, you should be grateful and thankful for the gesture.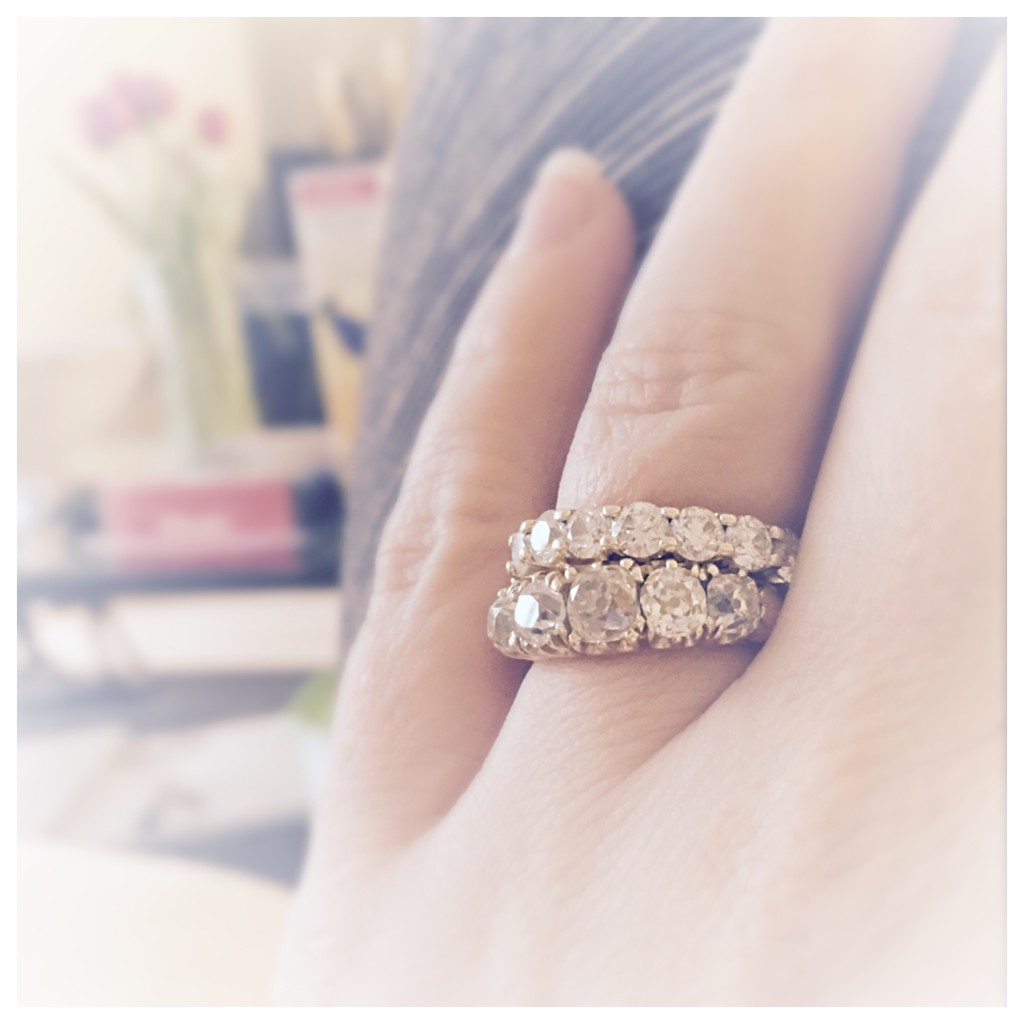 So what did I ask for?  Well, that's a story for another day…. And it's a good story!