New obsession:  Geode Pendants.
Natural gemstones, like geodes, make great statement jewelry because they are multidimensional, unique, and full of texture.  No two are alike, which is so fantastic for someone who likes having one-of-a-kind items.
This handmade Amethyst Geode Pendant came from Bay Area based company, Waffles and Honey.  I love it, and each time I wear it someone compliments me (and who doesn't like a little flattery?).  It works on its own or layered with other necklaces.
I scored this one at The Rock & Art Shop in Bangor, Maine (no online store yet).  It's pale, neutral, and totally wearable with anything.  I have a feeling sliced geode jewelry is going to pop up everywhere soon, and why shouldn't it?  These pieces are as affordable as they are beautiful.
My latest love for natural stone doesn't just stop at jewelry.  I had to nab these Brazilian Agate Bookends for the house while I was at the Rock & Art Shop: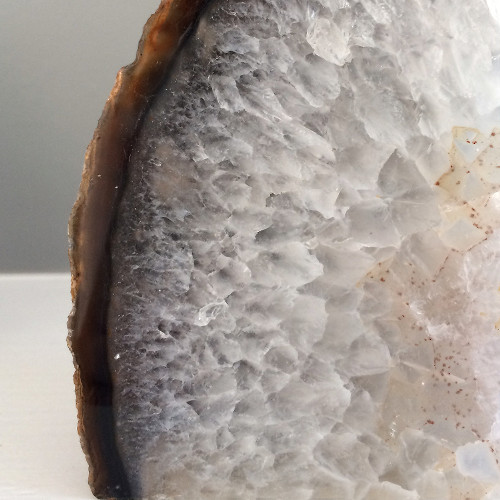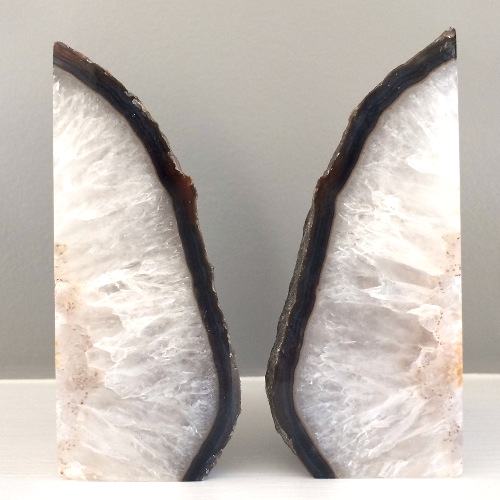 I couldn't pass them up… They needed to live in Heatherland!