I have been stuck in Drywall Purgatory for the last few weeks, and I can't wait to get out of it.  The basement we are working on is 800 sqft with 5 rooms, 3 closets, and a stairwell- all of which have 104 corners to be taped and mudded.  And since taping and mudding is my department, I have been a very busy gal.
I learned how to do drywall by watching people do it on YouTube, but the areas I had the hardest time with were the inside corners.  Now that I have a lot of hours of this nonsense under my belt, I happily pass on my knowledge to anyone out there that has a drywall project looming over their head- even if it's just a patch job.
Drywall Supplies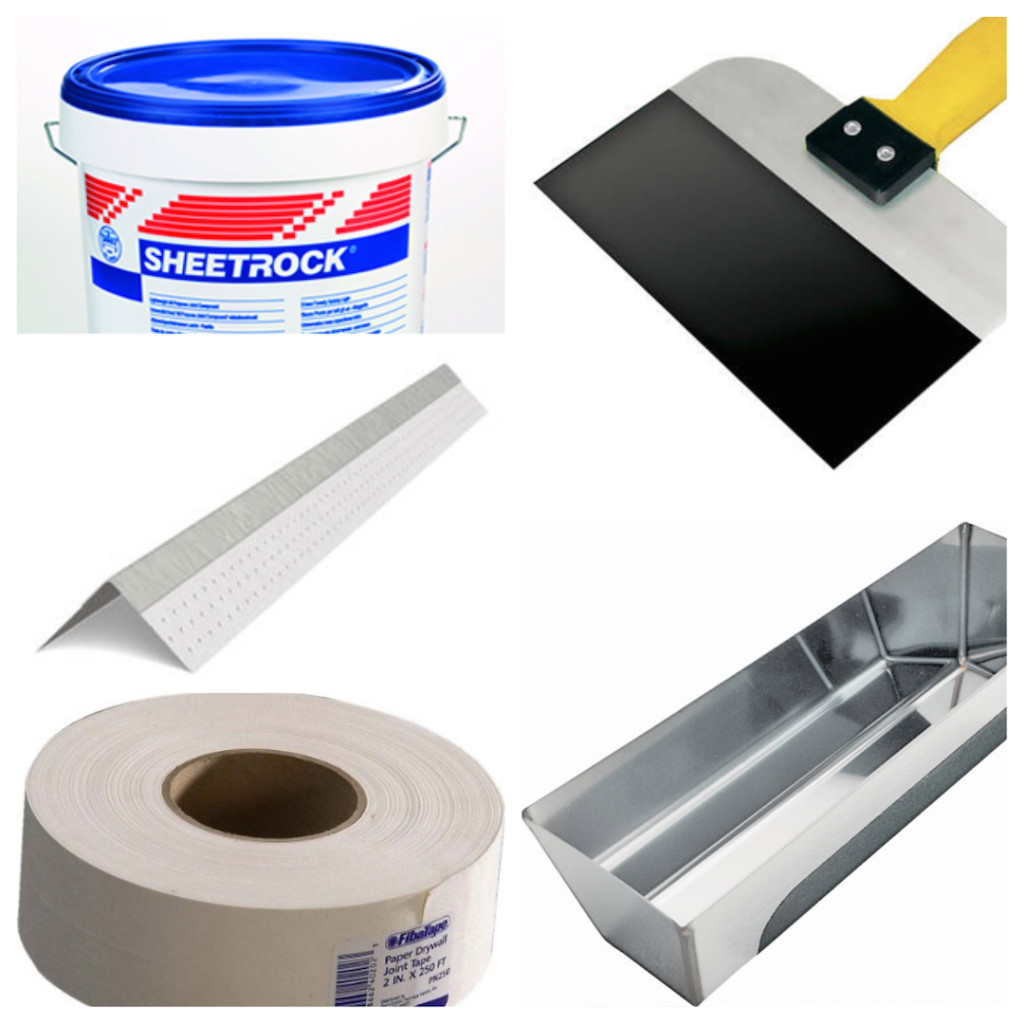 Taping Knives: 2″, 5″, and 10″
Rigid Inner Corner Bead (for difficult, drafty corners)
How to Tape and Mud Inside Corners
I finally got around to making a video.  If you have 9 minutes(!) to spare, watch the whole dang thing to get my valuable tips and listen to me rant mindlessly about my neighbor.
This is an ULTRA HIGH QUALITY VIDEO (Can you sense my sarcasm?)  Enjoy, and good luck with your next project.