Technically I wasn't actually planning to start this project now.  I really was planning to wait for a bit.  But then I stepped on a loose tile.  And this particular loose tile has been a thorn in my side lately, it's so annoying step on.
Then it all happened so fast…
The hammer and pry bar were sitting right there…
And before I knew it, I had pulled up some tiles: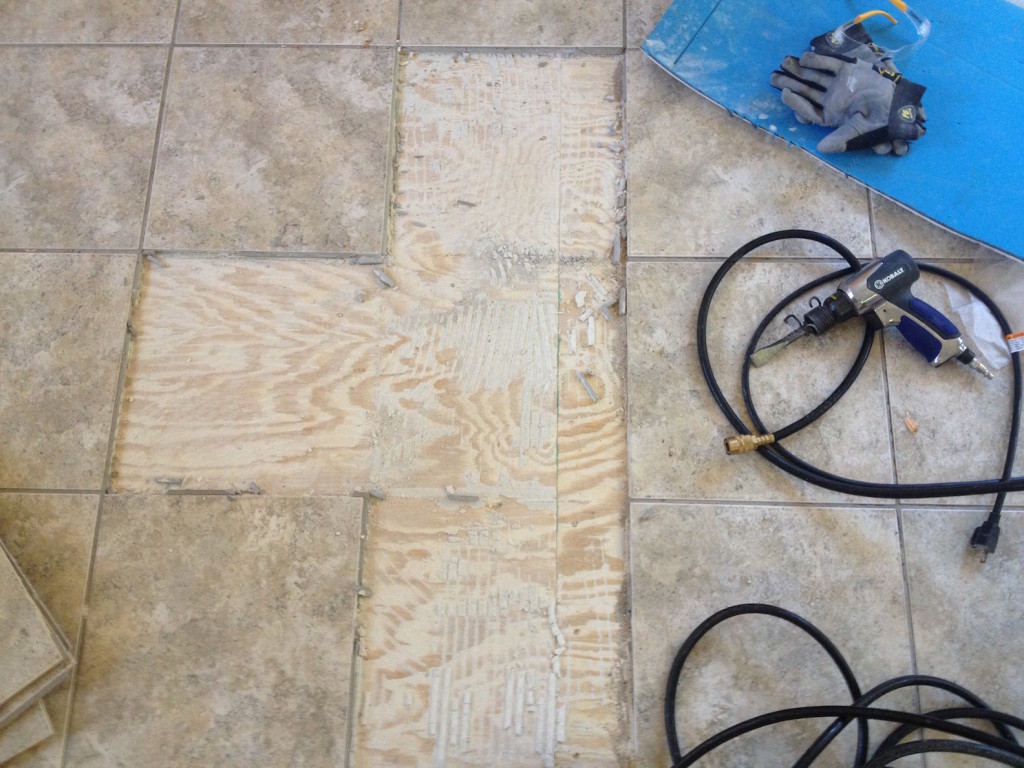 It was kind of like pulling a string on a sweater.  I had an "oh shit" moment of realization afterwards:  I'm really going to have to do this now.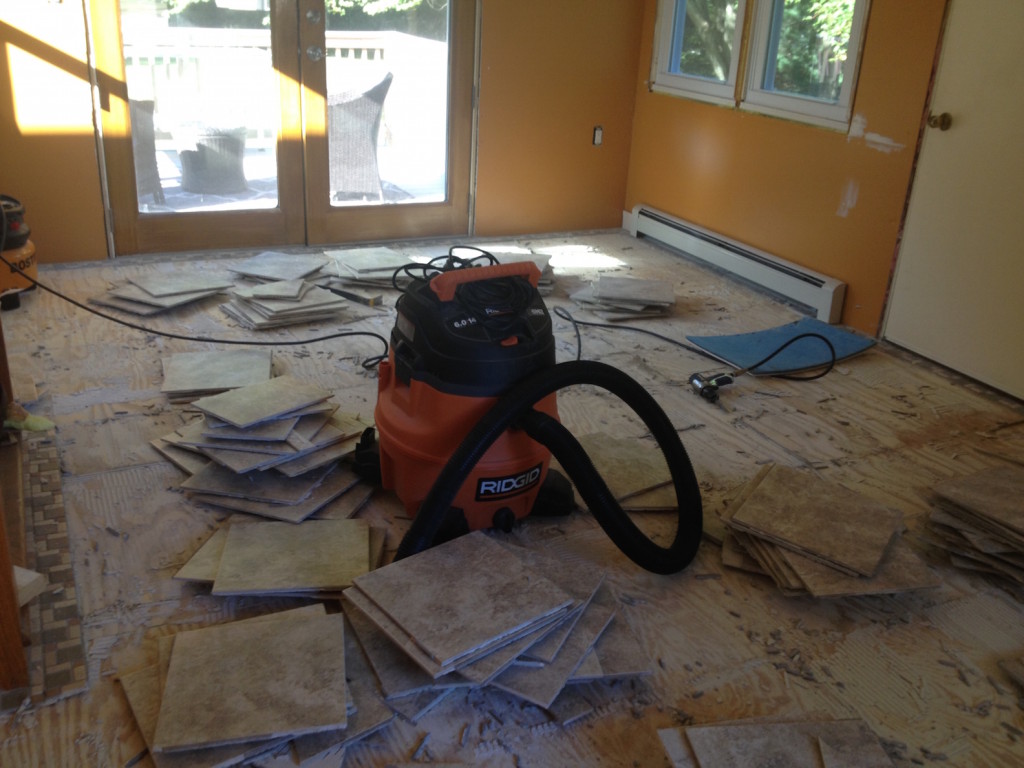 The next day, after a quick tutorial from Mr. Heatherland, I was armed with an air hammer and on a mission to finally go after it. Starting with some of the ugliest ceramic tile I've ever seen.
And so the demo began.