When it comes to children's toys, these days we are offered nothing but plastic.  But I am a sucker for wooden toys, especially when they have sentimental meaning.  Mr. Heatherland and I received this toy rocking horse from his Aunt Sandra, and this very special horse came with it's own life story…
"I was Mr. Heatherland's toy rocking horse.  And 30 years ago I was found on the porch with no head.  I was broken and ready for the bone yard.

Mr. Heatherland's Aunt Sandra saw the state of me, took me in and replaced my head.  This was a great feat, because young Mr. Heatherland proclaimed that I could not be fixed!   For the next 20 years I lived under a baby grand piano in her house.

In 1999 I was moved with Aunt Sandra to a rental house with many other toys.  On Ash Wednesday, the "Great Fire" occurred and the house I was living in burned- but I was saved!

Besides a little smoke damage, and having a tail and mane in bad shape, I'm ready to go. For those 30 years it was Aunt Sandra's intention to give me back to Mr. Heatherland so I can play with his son or daughter someday.

And that day has come."
The weekend that we received this rocking horse to take home with us was also the anniversary of Mr. Heatherland's Father's passing.  We spent some time picking fruit from blueberry bushes he planted about 30 years ago.  It seemed only right and fitting that we named the horse Blueberry.
And since nothing enters Heatherland without getting a little makeover, let's explore Blueberry's Rehab:
Refinish the Body with Chalk PAint
Mr. Heatherland took Blueberry apart and primed him for me.  Then I painted all the pieces with one coat of Annie Sloan Chalk Paint in Paris Gray (safe to use on children's toys and while pregnant).
Then the pieces first got a coat of clear paste wax, which was allowed to dry.  I sanded the edges and high spots with 180 grit sand paper to expose some of the brown stain underneath for a distressed finish.
The last step was a very quick wipe down of Annie Sloan Dark wax (wipe on in small sections and wipe off), which was allowed to dry.  It's important to note that the coat of clear wax will allow you more creative freedom with your dark wax.  Otherwise, if you dive right into the dark wax the chalk paint will absorb it and you won't be able to wipe it off to your desired shade.
Make A New Mane
We found a hand painted alpaca yarn($36)  on a little trip through Maine.  I bought 2 hanks and I'm glad I did- I used every strand.
To make the mane, I made little bundles of cut yarn by first wrapping them around a card, then tying them tightly, and cutting them on the opposite side.  They looked like little yarn bowties.
I secured them up the spine of the horse with heavy duty staples.
The mane was about 30 of my little bundles of yarn (yes, it took awhile).
Make the saddle
I made a template out of a paper bag, then traced it (inverted) into the back of my cowhide.
Make the Tail
The Tail was easy.  I separated the remaining yarn into three pieces and braided it.
Then I stapled both ends of the yarn tail to the horses saddle, it created a little loop and gives the tail a little more interest.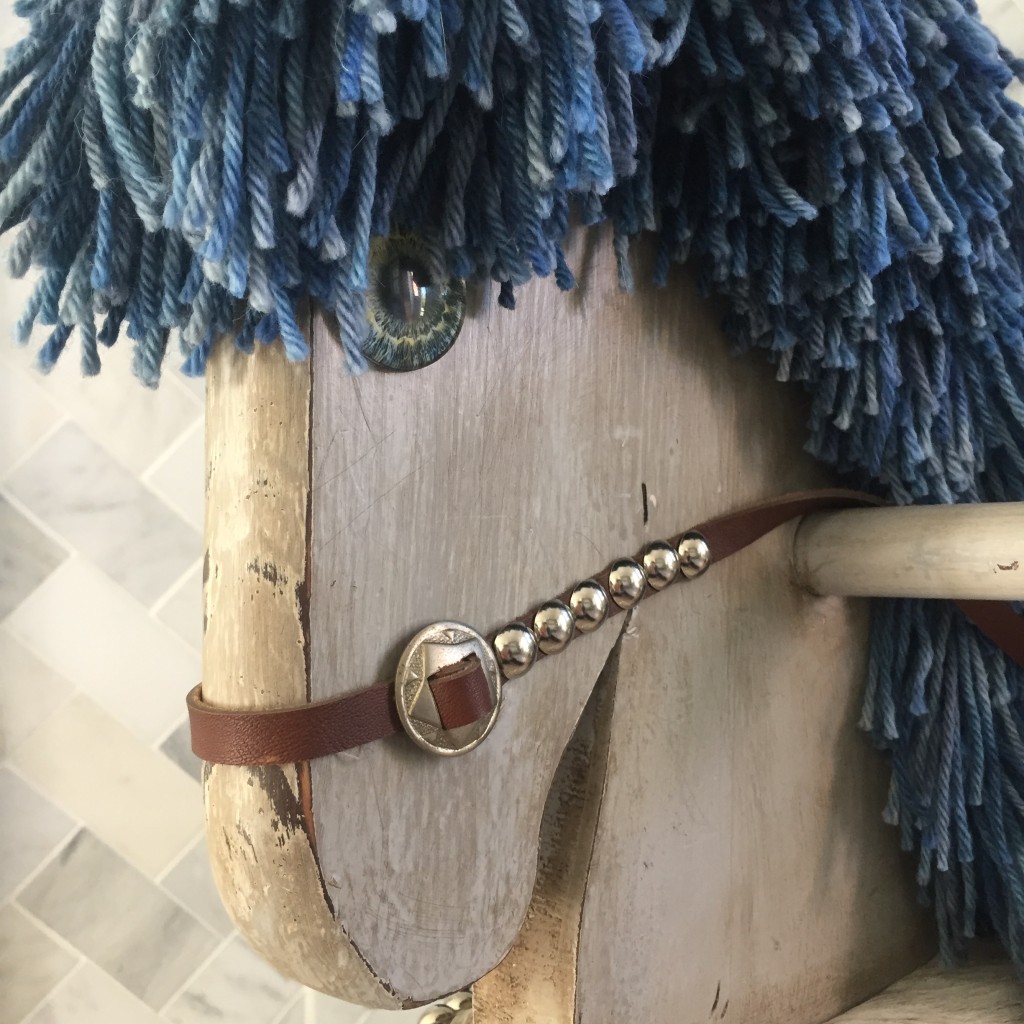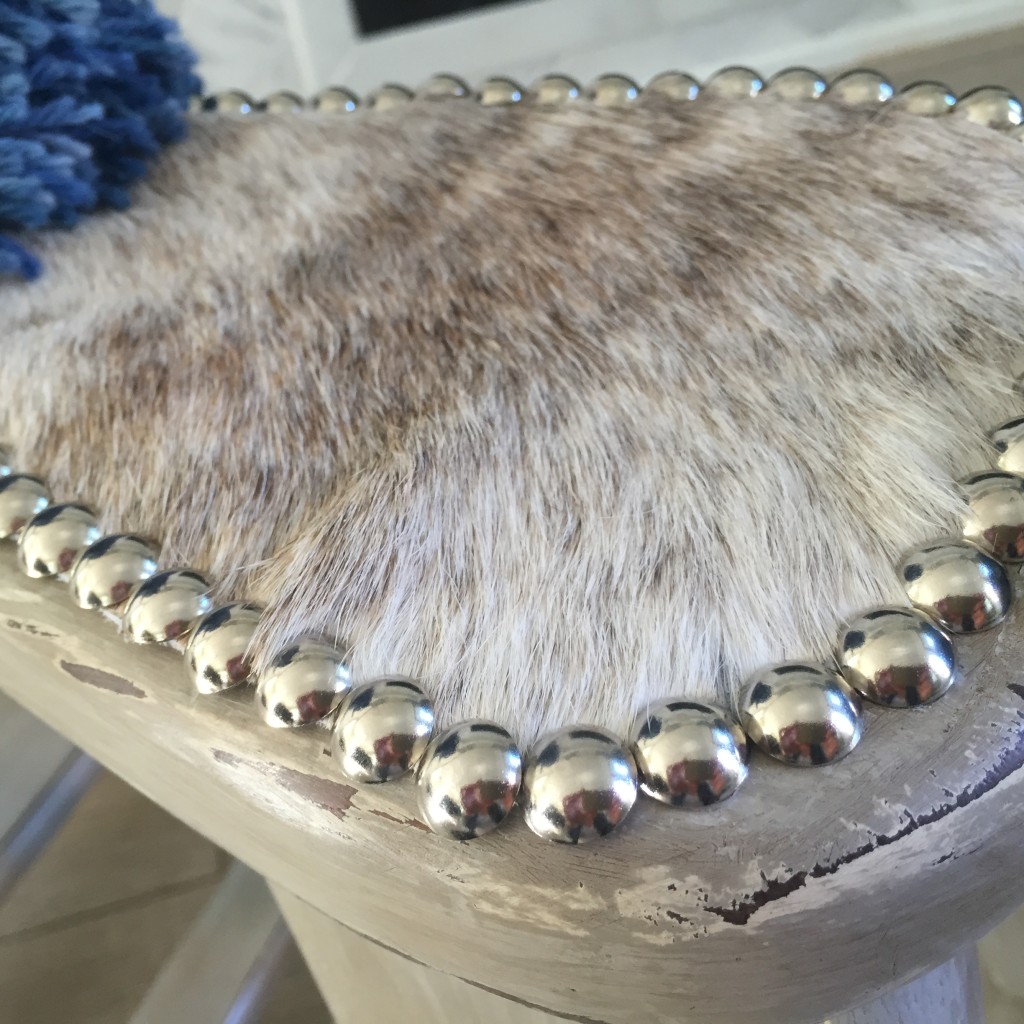 Even #sisalthesheep approves of the new (old) toy!