I'm deep in a relationship with ruby red grapefruit right now.  It could be because its almost National Grapefruit Month (who knew?).  Or it could be that I am completely sick of all the rich, hearty foods of winter and I'm craving things that are light and refreshing.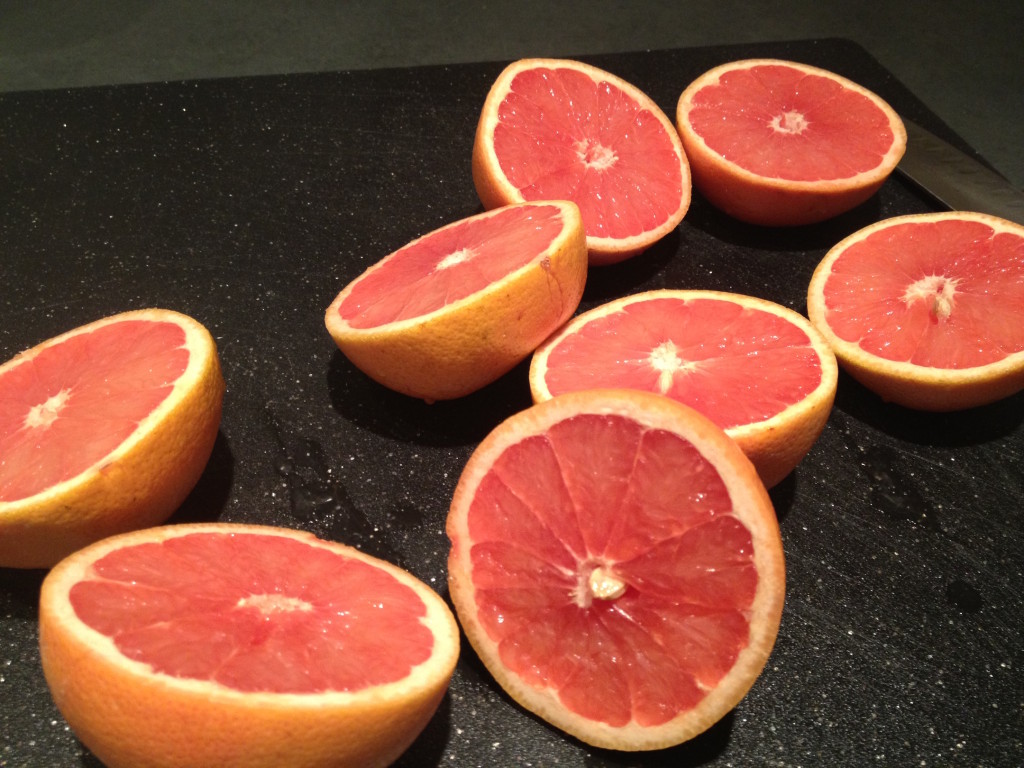 Grapefruit is the cornerstone of having a healthy diet- it is a total powerhouse when it comes to nutrition:
Red grapefruit is high in lycopene which is linked to preventing cancers.
Bursting with vitamin C; half of a grapefruit provides 78% the recommended daily value- which means a healthy immune system.
Antioxidant rich, which supports cardiovascular health by preventing the oxidation of LDL cholesterol.
Contains limonoids, which help with detoxification by forming an enzyme that helps cause toxins become water-soluble, allowing them to be more easily flushed from the body.
Rich in pectin fiber that slows down the development of atherosclerosis.
Low in calories: 1/2 grapefruit is only 36 calories.
Great source of vitamin A, necessary for healthy vision, teeth, skeletal, and soft tissue.
Also high in vitamin B5, needed by the body to metabolize proteins, fats and carbohydrates.
Good source of folate, crucial for brain function and for production of genetic material such as DNA and RNA.
Plus potassium, which is essential to heart function and smooth muscle contraction.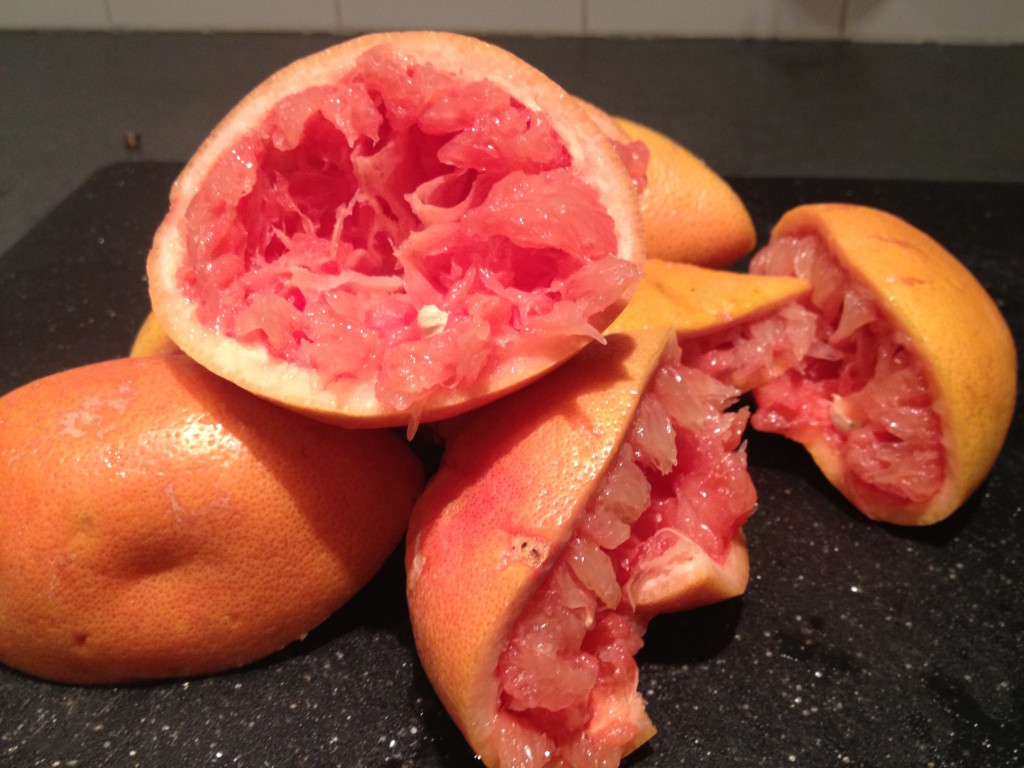 But wait…. there's more.  It will also make you beautiful:
Because it is rich in vitamin C, it stimulates collagen production- which helps retain elasticity.  Score!
And all those phytonutrients it's packed with protect your skin from sun damage, and also reduces toxins from the body which can make the skin smooth and clear.
There are tons of recipes for beauty treatments using fresh grapefruit, too (but I'll stick to my fancy-pants products).
I'm sure this negates some of the benefits of grapefruit: Mixing it with 1 part vodka and three parts grapefruit juice, shake and serve in a salted glass ain't a bad way to end the day.
Cheers!