I'd like to state something for the record: I hate raised thresholds.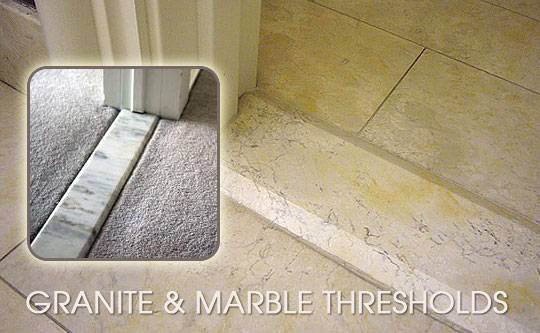 Why do I hate them? Beside a general dislike for how they look, if there is any sort of a raised threshold in a doorway, that means I can't simply vacuum from room to room without picking the vacuum up. And I shed like a family pet, so vacuuming (and cleaning my hair out of vacuums) is an almost daily activity for me. Also they collect dirt, they never really match anything, and sometimes they are so high they are a toe-stubbing-hazard.
When I imagine my dream house, I see the flooring smoothly going from room to room without any sort of obvious threshold. As we were planning out the new flooring in our house, the topic of thresholds came up and Mr. Heatherland has been very, very patient with me.
Me: "I hate thresholds, it all has to be flush from room to room"
Him: "Do you have any idea how difficult that is?"
Me: "Difficult like 'impossible', or difficult like 'inconvenient'?"
Him: "Like near impossible."
Me: "So it is possible. Good. No thresholds."
I kinda wonder if he thinks talking to me is like reasoning with Jim Carey from Dumb and Dumber.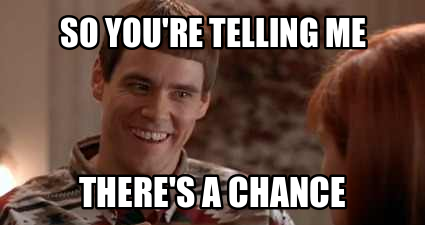 He and I revisited this conversation a few times, he even tried to get me to buy a marble threshold for the bathroom "just in case". But in the end he indulged me, and with the addition of a second subfloor the tile in the bathroom was perfectly flush with the flooring in the hallway.
In the end, it worked out perfectly.  We has a flush joining of the tile and the wood,  with a 1/8″ gap between them to match the grout lines in the bathroom.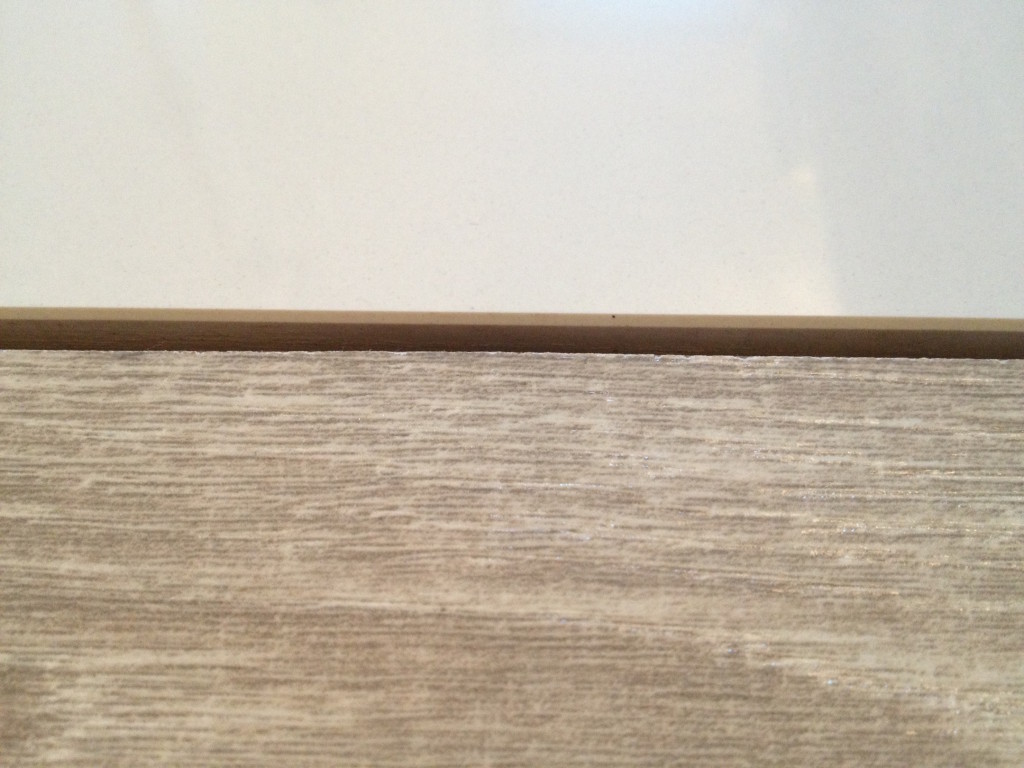 This an expansion gap, and whatever you use to fill it cannot be rigid, since it has to shift and move as the house settles. Otherwise something is going to give and it ain't gonna be pretty.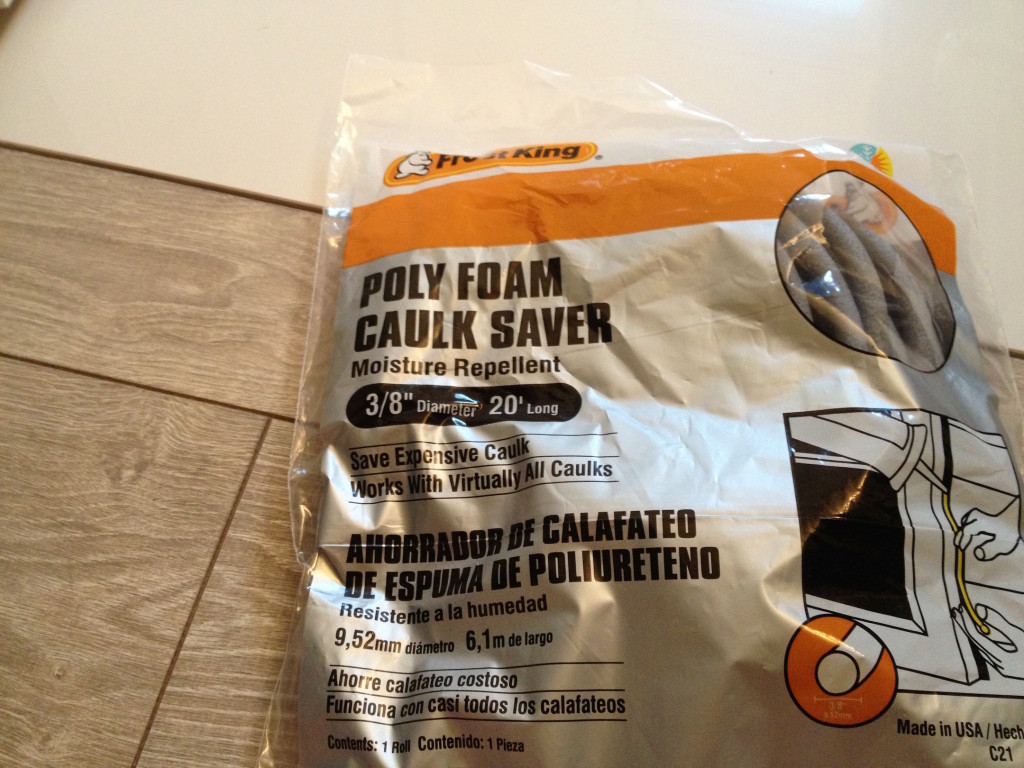 I filled it with a 3/8″ backer rod, stuffing into place with a putty knife. The backer rod will give a flexible, even, and stable surface for silicone to rest on.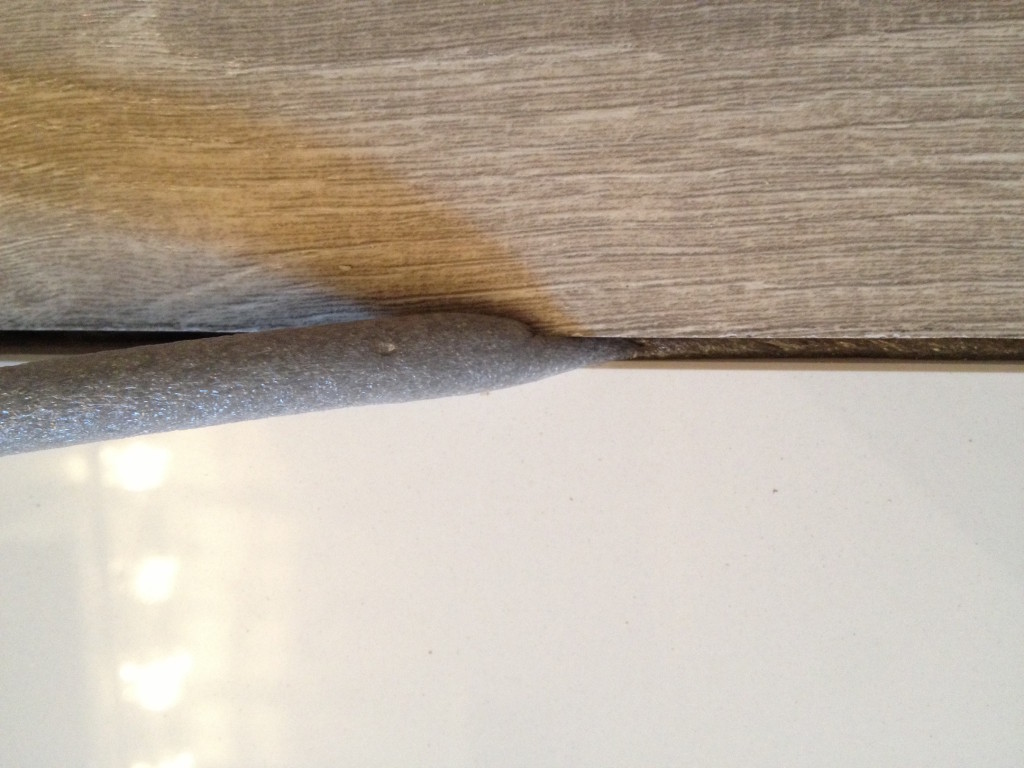 Place two strips of masking tape along either side of the gap.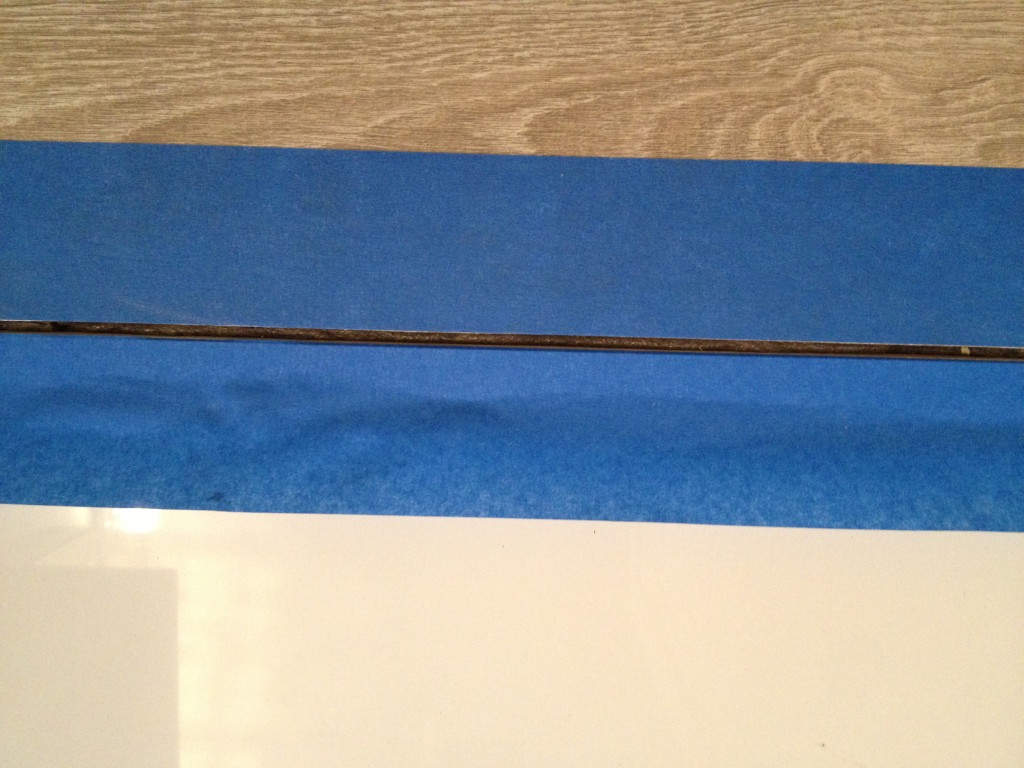 Fill it with a silicone that matches your grout. And try not to squeeze it like an animal getting it everywhere… Like I did. Then run a damp finger over the line, finishing it off by wiping off the excess with a damp sponge.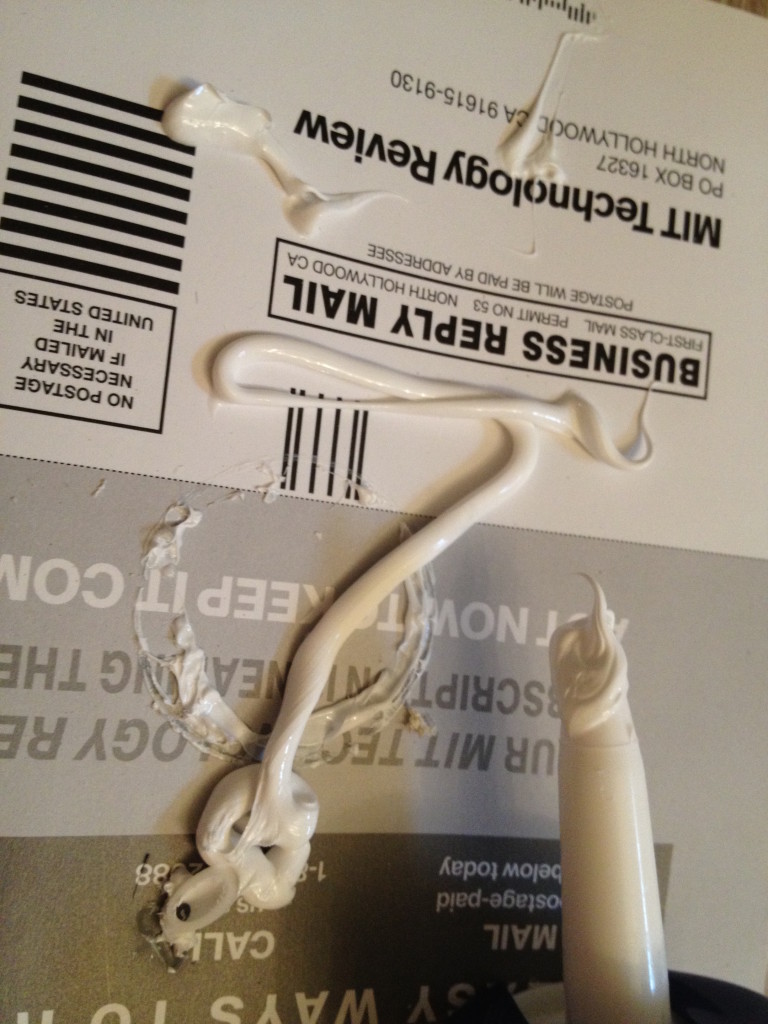 Immediately pull off the masking tape.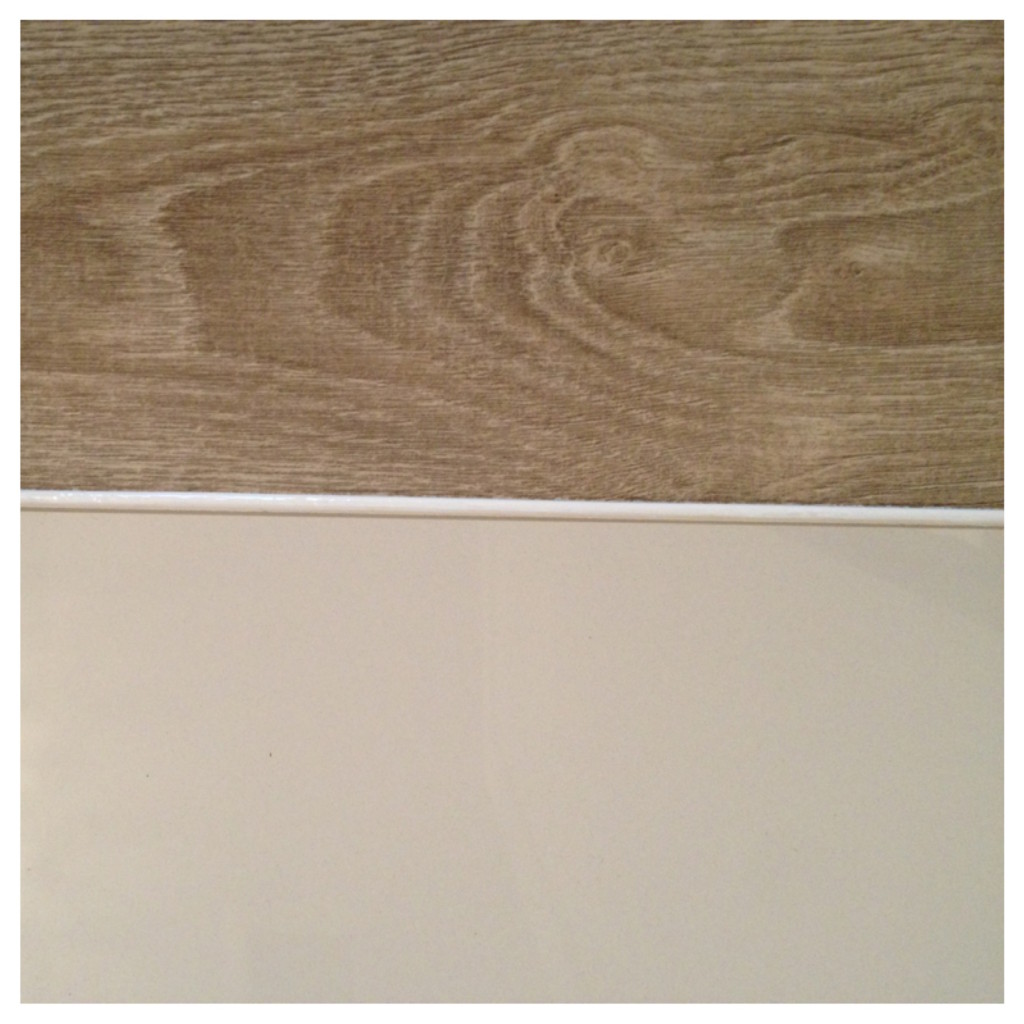 Let it dry fully for 24 before fully enjoying a life with no thresholds, like this: