By popular demand, I have decided to release another list to my last post, Stuff It, with all of the best stocking stuffers for men to wrap up your holiday shopping.
Men are notoriously tricky to shop for.  The gifts they want are crazy expensive, and the gifts they need they will already buy for themselves.
If you have found yourself coming up empty for ideas and your guy isn't the beer-cozy type (not that there's anything wrong with that), here's some of my favorite gift ideas for Mr. Heatherland, everything from my favorite Proraso shaving cream to my top pick for the best men's hair product out there.
THE TOP FIVE HEATHERLAND STOCKING STUFFERS FOR HIM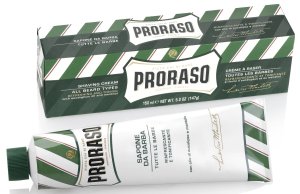 Proraso Shaving Cream, 150mL for $9.50
Proraso Shaving Cream is *the best* shaving cream ever.  I don't know what the heck this Italian super product is formulated with, but it will give you the closest shave ever and leave your face incredibly moisturized. Plus, Mr. Heatherland hasn't had a single ingrown hair since he started using it six months ago.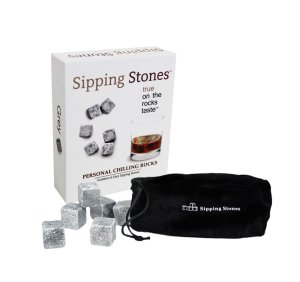 Sipping Stones, Set of Six Chilling Rocks, 1 set $9.95 
If the man in your life drinks anything on the rocks, these Sipping Stones are very handy to have around.  They will keep a drink just as cold as ice would, without diluting what you're drinking.  They just live in the freezer until you're ready for them.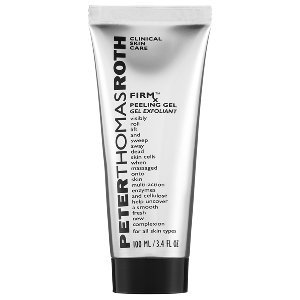 Peter Thomas Roth FIRMx Peeling Gel, 3.4oz for $34.95
Okay, I know $35 is pricey for a stocking stuffer, but this FirmX Peeling Gel is awesome.  It's a gel that gets applied to a dry face, then as you massage it, it exfoliates all the loose and dead skin into tiny little balls of, um, skin… okay it's kinda gross in the most amazing way.  After you use it, your face has never been softer!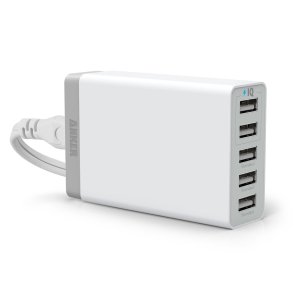 Anker 25W 5-Port Desktop USB Charger
At any one given time, there are at least four devices in our house charging.  About the size of a deck of cards, this five port usb charger can designate any area in your home as a charging station.
OM Texture Gravel Clay, 3.5oz for $24
Ok, let's talk about men's hair product.  Regardless of what type of hair your guy has, this is my favorite.  It has a light fragrance, a strong flexible hold, and a matte finish.  It's a winner!
And that's it, those are my top picks for the best stocking stuffers for men this year.  All of these items can be found on amazon, and I compiled a list of them here.  You really won't regret the Proraso Shaving Cream… I use it too! It's fab.
Have fun shopping!